With Halloween and the winter holidays in the not-too-distant future, October is the perfect month for revisiting old favorites and catching up on the classics you've never seen. Whether your thing is horror, romantic comedy, action, drama or another genre, Hulu has you covered with a wealth of great movies to watch — and the streamer is adding more than 100 new movies and TV shows this month.
If you don't feel like wading through an endless list of titles to find something new to watch, you're in luck! Check out our picks for the best new movies on Hulu in October below.
The Holiday (2006)
If you haven't seen the 2006 holiday romantic comedy "The Holiday," directed by Nancy Meyers, consider it one more film to add into the sometimes redundant lineup of Christmas movies to watch each year. You can even get jump on Christmas spirit if you're the type of person to play Christmas music starting Oct. 1, because that's when "The Holiday" came to Hulu. The quartet of main characters — Graham (Jude Law), Iris (Kate Winslet), Amanda (Cameron Diaz) and Miles (Jack Black) should be enough to get you to watch it — if not for the starpower, then definitely for the plot that overlaps between all four of them as Winslet and Diaz's characters switch houses for the holidays and find new loves. Graham's adorable daughters and the subplot of Arthur (Eli Wallach) put the icing on the cake.
The Hunger Games (2012)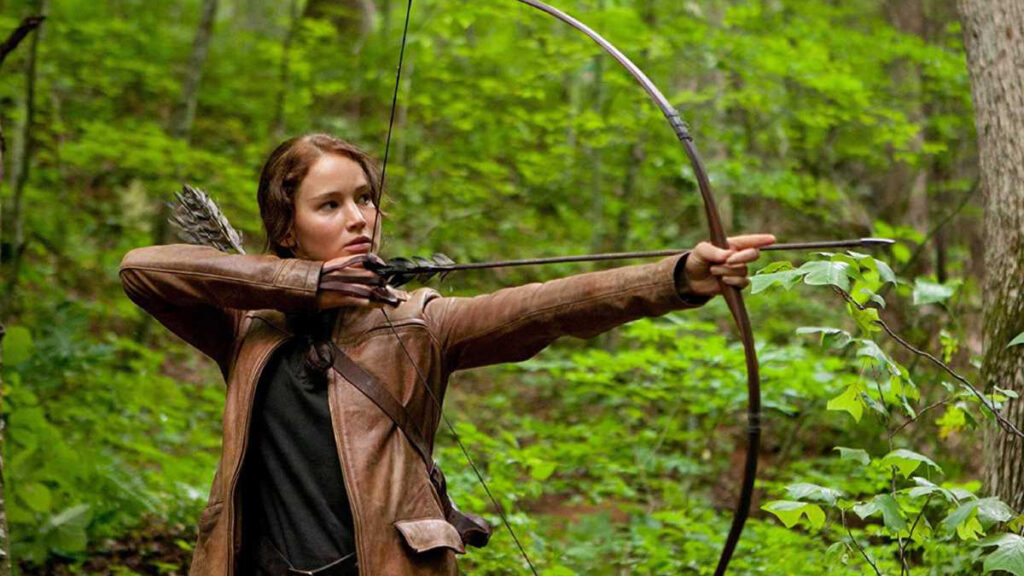 When Suzanne Collins' bestselling novel got the big screen treatment, a legion of "Hunger Games" fans flocked to theaters, netting the film more than $694 million in worldwide box office. Jennifer Lawrence stars as Katniss Everdeen, a teenage girl living in the dystopian nation of Panem under the oppressive regime of the Capitol. To fortify its power, the Capitol forces two "tributes" from each district to participate in an annual fight-to-the-death event known as the Hunger Games. When Katniss's sister, Primrose (Willow Shields) is chosen, Katniss volunteers to replace her, leaving behind her family and best friend Gale Hawthorne (Liam Hemsworth) for fellow tribute Peeta Mellark (Josh Hutcherson), mentor Haymitch Abernathy (Woody Harrelson), and advisor Effie Trinket (Elizabeth), along with a cast of characters from the Capitol and the Games. In this first installment of the "Hunger Games" films, Lawrence shines in the role that took her from indie darling to global superstar. Action-packed and deeper than you may remember, "The Hunger Games" is definitely worth watching.
The Hunger Games: Catching Fire (2013)
Both authors of this article agree that the second book in Suzanne Collins' "Hunger Games trilogy is the best one. "The Hunger Games: Catching Fire" embodies a lot of the same qualities as its source material. The fan-favorite trio of Katniss (Jennifer Lawrence), Peeta (Josh Hutcherson) and Gale (Liam Hemsworth) returns to the screen with Effie Trinket (Elizabeth Banks), Haymitch Abernathy (Woody Harrelson), Caesar Flickerman (Stanley Tucci), Cinna (Lenny Kravitz) and President Snow (Donald Sutherland) alongside some new character faces like Finnick Odair (Sam Clafin) and new Head GameMaker Plutarch Heavensbee (Philip Seymour Hoffman). Love triangle aside, there is a lot of action in this sequel, and the ending will leave you desperate to find out what happens in the two-part "Mockingjay" finale (which is also streaming on Hulu).
Sleepless in Seattle (1993)
Nestled between "When Harry Met Sally" (1989) and "You've Got Mail" (1998), 1993's "Sleepless in Seattle" is the meat in Nora Ephron's delicious sandwich of rom-coms starring Meg Ryan. In her first of many collaborations with perennial nice guy Tom Hanks, Ryan plays reporter Annie Reed, who falls for the recently widowed Sam Baldwin (Hanks) when she hears him on a talk radio show. It seems like they're fated to meet, but there are two problems: Annie is engaged, and Sam lives on the opposite side of the country with his son, Jonah (Ross Mallinger). With its unlikely meet-cute premise, New York setting and Valentine's Day plot device, "Sleepless in Seattle" checks every box on the rom-com list. Ephron's trademark snappy dialogue and perfectly balanced performances by Hanks and Ryan keep this classic from turning tooth-achingly sweet. "Sleepless in Seattle" is like hot chocolate for the soul: when it starts to get chilly out, this movie is guaranteed to keep you warm.
Rushmore (1999)
With the release of Wes Anderson's latest film ("The French Dispatch") just weeks away, you may want to check out the acclaimed writer-director's other films. His second feature, "Rushmore," stars Jason Schwartzmann as overachieving outsider Max Fischer. After Max befriends a middle-aged businessman (Bill Murray) and develops a crush on his teacher (Olivia Williams), everything blows up when he discovers that the two are having an affair. There's nothing else to do but to declare war on his new rival – which, in typical Anderson fashion, involves staging plays, elaborate pranks, and revenge plots. His zany approach to family dynamics and impeccable visual style are on display in this early gem.
Tooth Fairy (2010)
If you liked Dwayne Johnson's character in "The Game Plan" (2007), you will love him in "Tooth Fairy." Dwayne Johnson's intense athlete-turned-better-person film involves him transitioning from knocking out teeth as a professional hockey player to collecting teeth as a tooth fairy. Johnson stars alongside Ashley Judd as his character's wife Carly, as well as fellow tooth fairy Jerry (Billy Crystal) and head tooth fairy Lily (Julie Andrews). Ryan Sheckler guest stars as rookie hockey player Mick Donnelly.
Happy Feet (2006)
Climate change is becoming more and more of a problem that we can't ignore. For those passionate about it and making a change, 2006's "Happy Feet" might be a good place to start. Add the voices of Elijah Wood as Mumble, Hugh Jackman as Memphis, Robin Williams as Ramon and Lovelace and Nicole Kidman as Norma Jean and you're sure to have a good experience. Following Mumble's journey as he figures out how to navigate penguin society — in which penguins find their mates through song, while he was born with the gift of dancing — the film highlights his adventures far from home, meeting new creatures. In light of Southern California's recent oil spill, it might be a good idea to learn from this film's portrayal of Arctic environmental problems.
Maggie's Plan (2015)
What seems like a classic rom-com quickly unravels into something less conventional in Rebecca Miller's 2015 film "Maggie's Plan." Plans fall apart right and left when Maggie (Greta Gerwig) meets John (Ethan Hawke), who is married to Georgette (Julianne Moore). Years after Maggie and John get together, she decides that he actually belongs with Georgette – and launches a plan to try to get them back together. Bill Hader, Maya Rudolph and Wallace Shawn round out the star-studded supporting cast. It's a refreshing rejection of some of the genre's tired tropes, and a good introduction to Greta Gerwig's acting career.
House of Games (1987)
David Mamet's directorial debut is a slinky neo-noir thriller packed with tense moments and his signature "Mamet speak" style of dialogue. Psychiatrist Margaret Ford (Lindsay Crouse) seeks out Mike Mancuso (Joe Mantegna) after a client becomes suicidal on account of his shady dealings. After they meet, Margaret finds herself drawn into Mike's world of gamblers, con artists and heists, taking her down a dark and thrilling new path. Smart and twisty, "House of Games" is perfect for movie fans in the mood for a mind-bender.