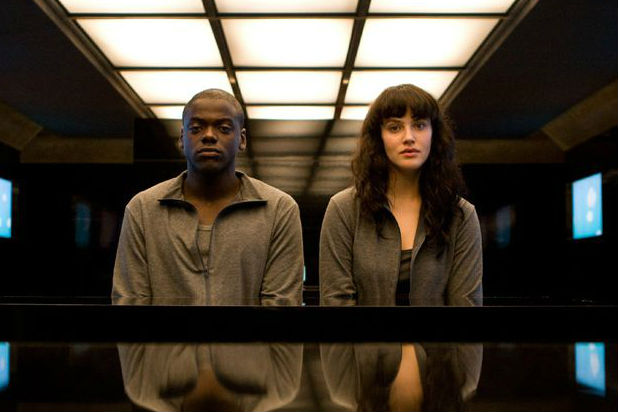 After shocking and captivating audiences for three intense seasons, "Black Mirror" is getting turned into an art exhibit.
The Barbican Centre in London, UK will host "Into The Unknown: A Journey Through Science Fiction," an exhibit featuring props and models from classic films like "Star Wars" and "Alien," as well as new visual effects work from the Oscar-winning VFX teams behind "Ex Machina" and "The Martian." But before all of that, visitors will be greeted by a six-foot video installation recreating scenes from "Fifteen Million Merits," the second episode of Charlie Brooker's critically acclaimed series.
Also Read: 8 Things We Know About 'Black Mirror' Season 4 (Photos)
In that episode, "Get Out" star Daniel Kaluuya plays Bing, a man in a dystopian world where people are forced to use exercise cycles for currency called "merits." If that's not bad enough, the citizens in this nightmare world are bombarded with ads they have to pay merits to skip. But there is a way out for them: They can use 15 million merits to buy a spot on the "American Idol"-esque reality competition "Hot Shot," where, if lucky, they could get a chance at stardom.
Other sci-fi classics that will be featured in the exhibit include "Close Encounters of the Third Kind," "Doctor Who," "Star Trek," "Fahrenheit 451," and "20,000 Leagues Under The Sea."
"Black Mirror" has been ordered for a fourth season with six new episodes, though a release date has not yet been set.
Click here for more information about the exhibit, which opens June 3.