Blip has hired former Tumblr executive Chris Mohney as its vice president of programming, the digital video network said Wednesday. Blip created this position for Mohney, who will oversee all editorial content for the company's site.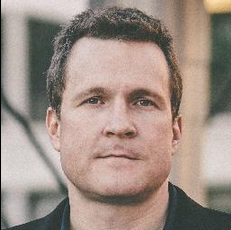 Blip has repositioned itself as a destination for original videos and exclusive content the past year, signing deals with YouTube star Ray William Johnson and partnering with My Damn Channel and FremantleMedia.
Also read: Blip Launches Production Studio, Seeks to Expand
"In the past year, Blip has grown exponentially into one of the leading digital media companies in the video community," Jason Krebs, Blip's president of sales and marketing, said in a statement. "Chris has the editorial talent and the industry understanding to take Blip's programming to never before seen heights, for consumers and advertisers. His talent will create a noticeable impact throughout the video content ecosystem."
Mohney most recently served as the editor-in-chief of Tumblr, where he pushed the company into hosting and creating video packages. He also served as an editor at Gawker and BlackBook Media.
He will work from Blip's New York headquarters but touch every bit of the company and coordinate with executives in the company's Los Angeles and London offices.