After allegedly laying the smackdown on former "The City" sidekick Samantha Swetra last month, "Boardwalk Empire" star Paz de la Huerta has been slapped herself — with a lawsuit.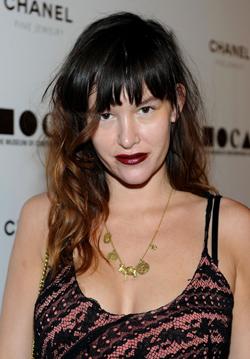 TMZ reports that Swetra filed suit against the HBO actress in a New York court on Friday, claiming that she has sustained permanent damage after a scuffle with de la Huerta last month. According to the suit, Swetra was "assaulted, beaten and battered" by de la Huerta, leading to "severe" injuries, "some of which … are permanent in nature."
Also read: "'Boardwalk Empire' is HBO's Biggest Series Debut Since 2004'
Swetra is seeking unspecified damages in the suit.
De la Huerta, who was arraigned earlier this week, has been charged with multiple counts of third-degree assault, criminal possession of a weapon, attempted assault and harassment in relation to the incident. The actress allegedly punched Swetra in the face and threw a glass at her leg at Manhattan's Standard Hotel on March 20. The melee reportedly occurred at approximately 4 in the morning, after de la Huerta took a liking to Swetra's male companion and was told to back off by the reality-TV personality.
De la Huerta plays flapper girl Lucy Danziger on the HBO series, which debuted in September.