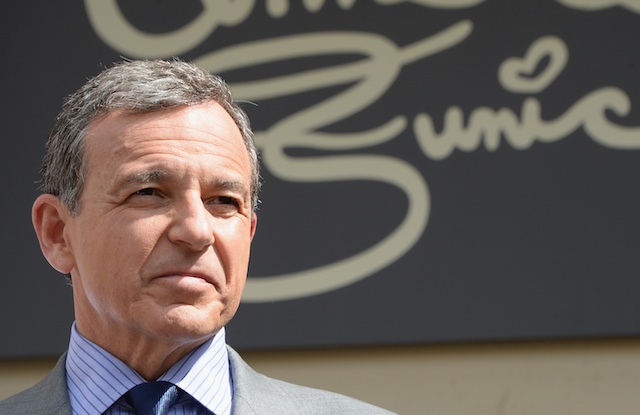 Walt Disney company chairman and CEO Bob Iger will receive the 2014 Milestone Award from the Producers Guild of America, the PGA announced on Tuesday.
The award will be presented at the 25th annual Producers Guild Awards, on Jan. 19, 2014, at the Beverly Hilton Hotel.
The Milestone Award is the PGA's highest honor recognizing contributions to the entertainment industry. Past winners Clint Eastwood, Jeffrey Katzenberg, Steven Spielberg, James Cameron, Ron Meyer, Walt Disney and last year's recipients, Bob and Harvey Weinstein.
Also read: Disney CEO Bob Iger, Fox CEO Rupert Murdoch Explain Why They Didn't Sell Hulu
During Iger's eight years at the helm of Disney, the company has acquired Pixar, Marvel and Lucasfilm, which which they are extending the "Star Wars" franchise with three new films.
Iger is also a member of the Apple board of directors, the U.S.-China Business Council and the boards of the National September 11 Memorial & Museum and Lincoln Center for the Performing Arts.He also chairs the Academy of Motion Picture Arts and Sciences' fundraising campaign for the Academy Museum of Motion Pictures.
Also read: How the Producers Guild Convinced Hollywood Studios to Let It Overhaul Movie Credits (Exclusive)
Iger "has been a model of dedication and foresight, bringing companies together to create new platforms for storytelling and cultivating creative excellence, innovation and continued growth," PGA Awards co-chairs Lori McCreary and Michael De Luca ("Captain Phillips," "Moneyball," "The Social Network") said in a statement.