Tabloid Queen Bonnie Fuller is abandoning efforts to launch her own startup and instead going to lead HollywoodLife.com, the celebrity and entertainment site owned by Jay Penske's Mail.com Media Corporation.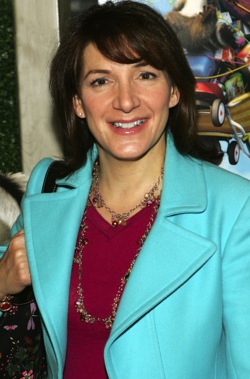 The news is the latest in an ongoing series of rapid changes in the world of Hollywood media.
Last month, TheWrap reported that MMC purchased Nikki Finke's blog Deadline Hollywood Daily for a deal totalling $14 million.
And Thursday, TheWrap reported that Anne Thompson, laid off in January from Variety, would be launching her Thompson on Hollywood blog independently. (Read that story here.)
Fuller left American Media, where she oversaw Star magazine, last year to launch her own media company. The New York Times reports that at the time, she said she had "significant backing" for Bonnie Fuller Media and wanted to create her own media company aimed at the young women who read the magazines she had edited in the past, like Star, US Weekly and Glamour.
But despite the clout her name held in the world of celebrity journalism, Fuller ran into difficulties raising money. She had been trying to raise $2 million, according to individuals familiar with the situation.
Those attempts having failed, she has taken a job with MMC's fledgling website.
The Fuller move is CEO Jay Penske's latest attempt to create a network of cheeky but respected Hollywood journalists. Earlier this year, he brought in Defamer's Seth Abramovitch, Kyle Buchanan and S.T. VanAirsdale in to relaunch the struggling Movieline.com.
On Thursday, Penske called the Fuller hire "an extraordinary" opportunity. "Partnering with Bonnie allows us to chart a new course for HollywoodLife — to create an exciting and innovative online destination for women," he said in a statement.
Fuller will serve as president and editor-in-chief, where she'll be tasked with expanding the brand into a destination for entertainment news for women ages 18-35.
"Women view celebrities as part of their own circle of friends," Fuller said in a statement. "They see them as role models for their own love lives and relationships, health, diet and fitness issues, careers and fashion, beauty and even decor decisions. Furthermore, real women are fascinated by celebrities because they see them as mirrors of their own lives."
The site apparently will compete more with print magazines like InStyle than with the type of gossip-obsessed publications she helped create when she transformed US Weekly from a minor entertainment magazine in 2001 into a newsstand blockbuster.
As the editor-in-chief from June 2002 to 2003, she helped raise the celebrity newsweekly's profile and created the magazine's popular section "Stars — Just Like Us." When she arrived, the magazine averaged 274,000 copies an issue sold on the newstand. When she left, sales were at over 600,000.
"Bonnie isn't just an editor, she's an innovator in the field of journalism," Penske said. "Her experience in transforming brands and publications, along with her unique understanding of women and how they consume media, makes her the ideal person to lead HollywoodLife.com. Adding Bonnie to our team radically enhances HollywoodLife's market opportunity and further fortifies the company's position as a leading participant in the entertainment space."
MMC was founded in 2004 by Penske and also operates Mail.com, OnCars.com, Movieline.com and Fan.com.