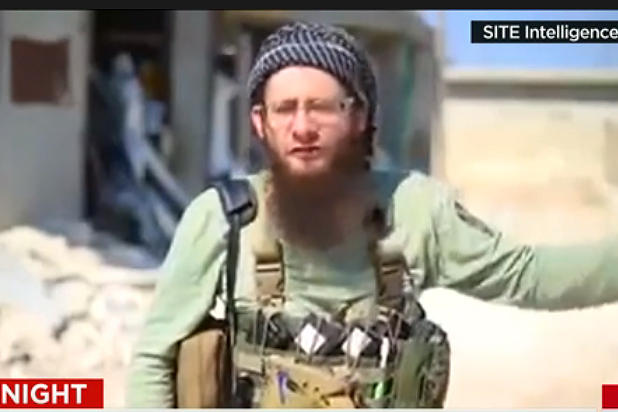 A Hollywood filmmaker's son has joined the fight against ISIS, as part of an Al Qaeda organization.
According to CNN and multiple other media reports, 26-year-old Lucas Kinney, son of Patrick Kinney, an assistant director who has worked on such films as "Braveheart" and "Indiana Jones and the Last Crusade," has been identified as the man who appears in a series of propaganda videos from the terrorist organization.
The younger Kinney converted from Catholicism to Islam while studying in Vienna, smuggled himself to Syria in 2013, and has since appeared in two videos from Jabhat al-Nusra, a Syrian group affiliated with Al Qaeda.
Also Read: Paris Terror Attack: The Horrifying Shooting Scene at Charlie Hebdo (Photos)
U.K. paper The Daily Mail reported Lucas Kinney's mother, Deborah, is separated from his father. In recent days she has spoken out about the danger she fears her son is in.
"There are pictures of him on Facebook with guns," she told the paper. "I think he possibly would martyr himself – I think he's mentioned it once a long time ago. And this is another one of our fears, that he would do that."