Well, that didn't take long.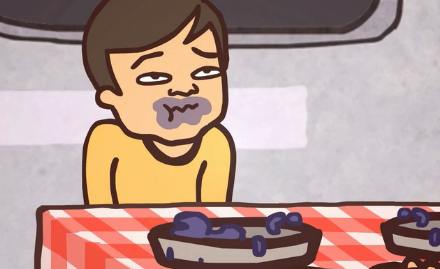 Less than 24 hours after "Breaking Bad"s' Brandon "Badger" Mayhew first shared his amazing idea for a "Star Trek" episode based around a pie-eating contest and the science of transporter systems, Vulture has cooked up an animated version of his Starship Enterprise adventure.
It was a rare moment of levity in a season opener that was just about the tensest thing to hit TV since Nik Wallenda's Grand Canyon tightrope walk.
Also read: 'Breaking Bad': The Case for Why It Isn't Good
In the scene, a stoned off his gourd Badger regales his fellow drug addict Skinny Pete with a story that finds Chekhov, Spock and Kirk doing battle to see who can eat the most blueberry filled pastry. Unbeknownst to Spock and Kirk, however, Chekhov has cooked up a pretty ingenious way to dispose of all that pie. The only problem is his innovation has grisly consequences.
Paramount just may have found its follow-up to "Star Trek Into Darkness."
"I gotta write it down is all," Badger says, at one point.