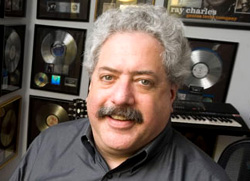 Lee Abrams, the Tribune Company executive who had been suspended earlier in the week after sending a companywide e-mail containing links to lewd material, has resigned.
Abrams, the company's chief innovation officer, tendered his resignation on Friday to chief executive Randy Michaels, who said he accepted it.
No word on who will replace Abrams as CIO. His resignation is effective immediately.
Here's Michaels' e-mail to the staff:
From: Tribune Communications
Sent: Friday, October 15, 2010 4:00 PM
Subject: Message from Randy Michaels/Resignation of Lee Abrams
As you know, earlier this week we suspended Lee Abrams from his position as Tribune Company's Chief Innovation Officer for distributing an email and video link that some employees found offensive. Today, Lee offered his resignation and I accepted it. Effective immediately, Lee will no longer be an employee of Tribune.
Randy
Abrams sent a company-wide apology, for his company-wide e-mail, and the company suspended him without pay.
As reported by TheWrap, the e-mail and subsequent suspension came just one week after a scathing New York Times article outlined the frat-boy culture existing among senior Tribune executives. Abrams' memo included links to sexually suggestive online videos, including one from the Onion News Network that includes a gyrating woman pours liquor on her bare breasts.
Here's Michaels' e-mail to the staff announcing Abrams' suspension:
I want to let you know that today we made the decision to suspend Lee Abrams from his position as Tribune's Chief Innovation Officer. He will remain on suspension indefinitely and without pay while we review the circumstances surrounding the email and video link he distributed on Monday. We're in the process of determining further disciplinary action.
Lee recognizes that the video was in extremely bad taste and that it offended employees — he has also apologized publicly. He reiterated those feelings again to me privately today. But, this is the kind of serious mistake that can't be tolerated; we intend to address it promptly and forcefully.
As I said last week, a creative culture must be built on a foundation of respect. Our culture is not about being offensive or hurtful. We encourage employees to speak up when they see or hear something that they find offensive, as a number of employees did with regard to this particular email. I can assure you, you will be heard.