Breitbart News Network named a new CEO and Chairman on Monday, filling in the leadership gap created by the death of founder Andrew Breitbart.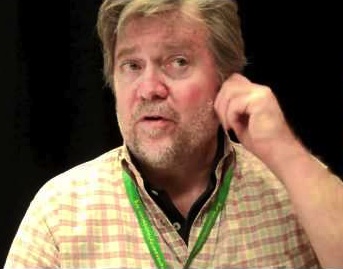 Stephen Bannon (pictured left), already a board member, will take over as Chairman. Laurence Solov, COO, will take over as CEO and President.
Also read: Why Andrew Breitbart Raged Against the Left
"Andrew and I were like brothers our whole lives and have been business partners since 2007," Solov said in a statement. "Andrew possessed a very specific vision of what he wanted our company to become. I share that vision, which the company will pursue relentlessly.
Joel Pollak, the company's legal counsel, will continue as editor in chief of Breitbart.com, which relaunched three days after Breitbart's sudden death on March 1. Pollak described the timing as a terrible irony.
"Andrew wanted to use that as a platform to go onto other and bigger things," Pollak said.
Also Read: Andrew Breitbart, Conservative Firebrand, Dead at 43
"It's also a philosophical transition where we focus on news. We still have blogs and commentary but really to move towards being a news cycle driven site."
Breitbart, a prominent conservative voice in the media and regular critic of the media, died at the age of 43. He founded Breitbart, as well as the "Big sites," such as Big Government and Big Hollywood, which are now verticals on the flagship site.