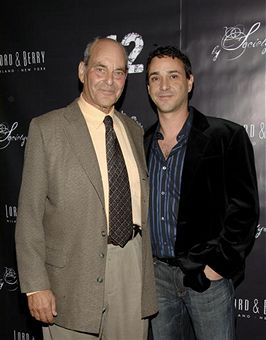 Bruce Lee has been dead for nearly 37 years but one of his movie treatments is still fighting its way to the bigscreen.
"Police Academy" producer Paul Maslansky is developing "The Silent Flute," a martial arts feature based on a treatment by Lee, reports Variety. Lee conceived the original story with James Coburn and Stirling Silliphant in 1969.
Maslansky and the late Sandy Howard produced an earlier version of the movie in 1978, which is best known as "Circle of Iron." The film starred David Carradine, Christopher Lee, Roddy McDowall, Eli Wallach and Jeff Cooper. Lee had intended to star in the film but died tragically while filming "Game of Death" in 1973. Silliphant and Stanley Mann finished the screenplay and Lee's part was given to "Kung Fu" TV star Carradine.
Maslansky secured financing for the film from Bey Logan's Hong Kong-based B&E Productions after acquiring the rights to the project from Howard's widow, Arlene Howard. Maslansky's son, Sasha Maslansky, will produce and write the screenplay from Lee's original treatment.
Like "Circle of Iron," the film is expected to follow a rebellious martial artist who learns Zen philosophy while seeking The Book of Enlightenment.
According to Wikipedia, Lee wrote the following in a preface to the script: "The story illustrates a great difference between Oriental and Western thinking. This average Westerner would be intrigued by someone's ability to catch flies with chopsticks, and would probably say that has nothing to do with how good he is in combat. But the Oriental would realize that a man who has attained such complete mastery of an art reveals his presence of mind in every action…True mastery transcends any particular art." Interesting food for thought, indeed.
Logan and Kurt Fethke will also produce, with David Tadman and Steve Kerridge attached as co-producers. Paul Maslansky will exec produce.