Emmy Winner Bryan Cranston is in talks to join Columbia Pictures' remake of "Total Recall," TheWrap has confirmed.
Cranston won the Emmy for best actor in a drama in 2008, 2009 and 2010 for his role in AMC's "Breaking Bad." He was nominated for best supporting actor in a comedy in 2002, 2003 and 2006 for his role in Fox's "Malcolm in the Middle."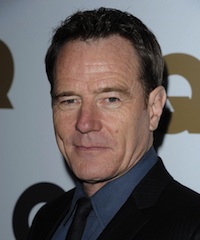 Len Wiseman ("Live Free or Die Hard") is directing the movie. Kurt Wimmer ("Salt") wrote the script.
Neal H. Moritz is producing the movie through his Original Films.
"Total Recall" is a remake of Paul Verhoeven's 1990 science fiction/action epic about a man haunted by a recurring dream of a visit to Mars.
As he investigates, he remembers being a secret agent who fought against the evil administrator of Mars.
The new version is expected to be closer to Philip K. Dick's short story "We Can Remember It for You Wholesale."
The news was originally reported by Variety.