Will 'The Walking Dead' Alum Steven Yeun Help Land South Korea's First Oscar Nod for 'Burning'?
This story first appeared in the Foreign Language issue of TheWrap magazine. 
It doesn't seem right that South Korea has never been nominated for the Best Foreign Language Film Oscar, but director Lee Chang-dong and actor Steven Yeun are not the types to raise a fuss about it. "I'm not sure how interested Academy members are in Korean film at this point, but I also think it isn't too far out of their view," Lee said mildly, despite the fact that his slowly simmering drama "Burning" is trying to end that streak of futility. "With everything, the most difficult part is opening the first door."
Yeun, who's watched his country of birth get shut out from the vantage point of the U.S., where he's lived since the age of 4, added, "I don't know why Korea hasn't been nominated. I don't know if it's timing or overthinking. I know that Korea sometimes would submit the film that isn't gonna get nominated over the one that probably had the best shot of being nominated — namely, every Lee Chang-dong film that's ever been made, in my opinion." Lee did represent the country twice before, with "Oasis" in 2002 and "Secret Sunshine" in 2007, but he's only one of a large crop of acclaimed South Korean directors who've been ignored by the Academy. (This seems to be part of a curious institutional disregard for Asian cinema.)
But "Burning" comes to the race riding plenty of acclaim. While the film was shut out by this year's Cannes Film Festival jury, which gave the top prize to Hirokazu Kore-eda's "Shoplifters," it was not only the best reviewed movie at this year's festival, scoring a 3.8 average (out of a possible 4.0) in Screen Daily's critics' poll, it was the best reviewed movie in the history of Cannes — or, at least, the 21-year history of the poll, where its score beat the previous champ, Maren Ade's "Toni Erdmann." (That one didn't win anything from the jury, either.)
Also Read: Do the Oscars Have an Asia Problem in the Foreign Language Film Race?
A very loose adaptation of Haruki Murakami's short story "Barn Burning," the film is a character study that turns into a love triangle that turns into a tense mystery; it's a measured and placid film until, very suddenly, it isn't.
Ah-in Yoo plays Jongsu, a shy aspiring writer from a rural town who becomes besotted with Haemi (Jeon Jong Seo), a free-spirited but mysterious young woman he knew as a child. But Haemi takes a trip to Africa and comes back with Ben (Yeun), a casually cocky city dweller with a perfect look, a perfect Porsche, a perfect apartment and, Ben confesses one night, a habit of occasionally burning down greenhouses for the thrill of it.
But is he telling the truth? In the story and the movie, the audience doesn't know if Ben burns down the occasional greenhouse or if he only talks about it–or if he actually does something much worse.
"I was very interested in that small piece of mystery in the story," said Lee through an interpreter. "I thought I could expand that small mystery into a larger sense of mystery about the world we live in and the lives we lead."
The film is lyrical and languid but also increasingly tense and puzzling, with moments–notably a topless sunset dance to Miles Davis by Hae-mi — that TheWrap's Ben Croll called "the most accomplished displays of cinematic poetry since…'The Tree of Life.'" But at its heart, the director insisted, is darkness and anger. "I wanted to do a project on rage," he said. "These days, not just in Korea but all over the world, people seem enraged for one reason or another, regardless of nationality, religion or class."
Also Read: Academy Museum to Launch With Hayao Miyazaki, Black Cinema Exhibits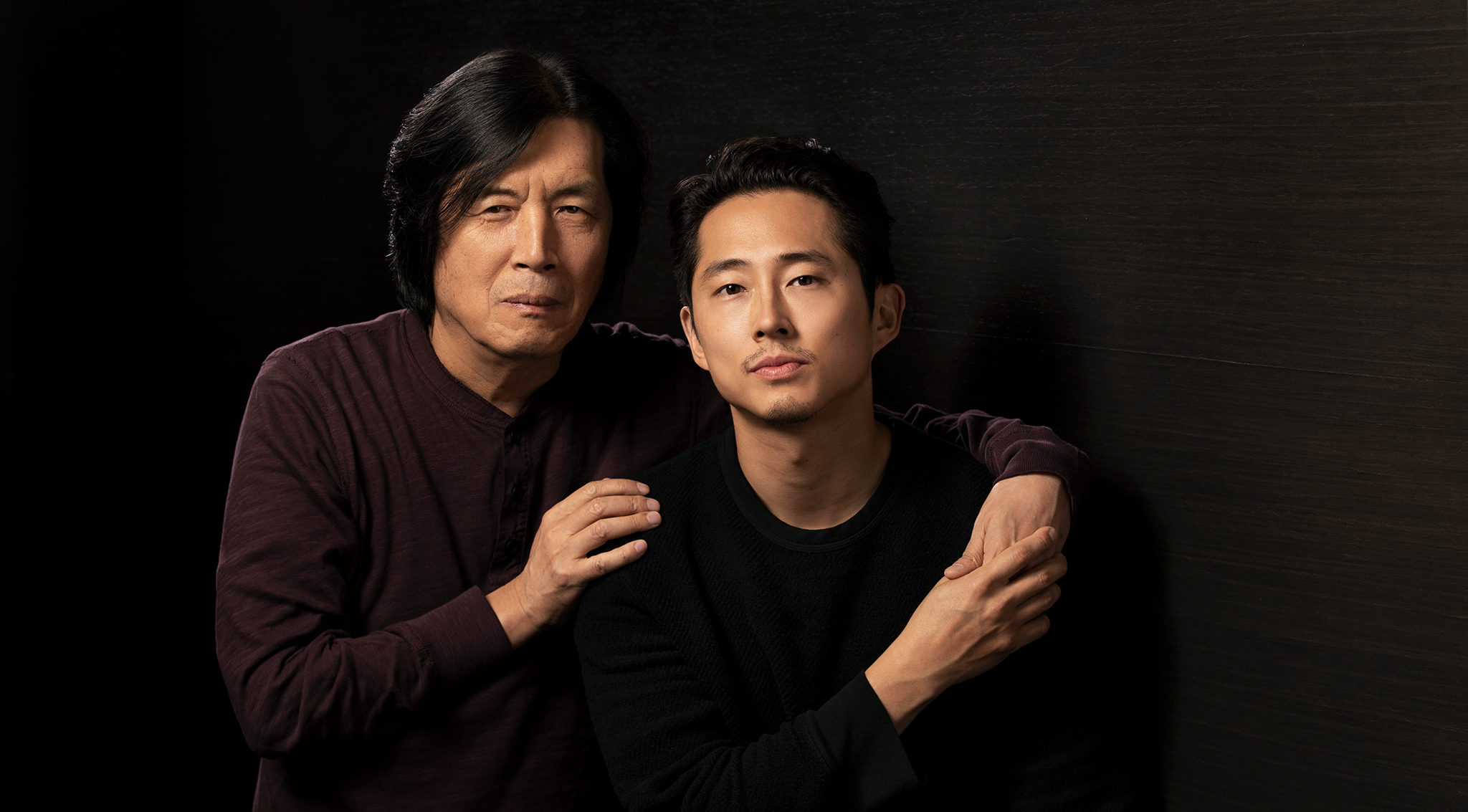 Yeun felt that way, too — and in the past, he'd turned to the work of director Lee to help him understand it. "I saw [1999's] 'Peppermint Candy,' and it explained the inexplicable rage you feel as a Korean man that you can't explain to yourself," he said. "Especially as an emigrant with no context for why you would feel that way. My home life was great. Why was I feeling this angst and rage? And I realized it's just inherited trauma from generations. I was able to contextualize it through that film."
But the actor found that the character of Ben spoke to him for different reasons as well. "I think all three of these characters explore loneliness in their own ways, and I know that feeling," he said. "I know what it means to be cosmopolitan, because I've been able to traverse through these two cultures. And the thing that you realize is that neither side wants to accept you fully, for whatever reason. You can be angry and go to war against that, or you can accept that that's actually life. We are people with no country. We're all alone, but we're all together because we're all alone. That was something that I identified with about Ben that was interesting."
Yeun came to "Burning" almost a decade after hitting it big as former pizza delivery boy Glenn Rhee on six seasons of "The Walking Dead." After being killed in the opening episode of Season 7 in 2016, he worked with Korean director Bong Joon-ho on the 2017 Cannes entry "Okja," which directly led to his new film.
"I was in London, sleepless at 3 a.m., not knowing what to do, and all of a sudden I got a phone call from director Bong," he said. "He was like, 'You gotta call me right back — director Lee Chang-dong wants to talk to you.' And I was like, 'What?' Apparently, director Lee had been made aware of this interview I did in Korea for 'Okja,' where they asked me who I wanted to work with and I said Lee Chang-dong. I didn't ever think anything would happen, but then I got the phone call, and then I got the script, and now here I am talking about the film we made. It's really insane."
Also Read: 'Burning' Film Review: Korean Auteur Lee Chang-dong Returns With Breathtaking Drama
Making his first movie in the Korean language was trickier than Yeun anticipated, even though he'd spoken it at home growing up. But the defining aspect of his character was not his impeccable style of speaking — it was his air of mystery, his ability to simultaneously come across as a cultured young man and a potentially cold-blooded killer.
"Steven and I talked a lot about this character, but we never really came to a conclusion on whether Ben is actually a serial killer or if he's just a nice, young, rich man," said Lee. "For this movie, we really had to maintain the ambiguity of this character until the very end. So after each scene we talked about all the details in order to maintain that ambiguity. But for an actor, ambiguity isn't enough for them to act. For every detail they need inner emotional motivation."
So Lee told Yeun to work out for himself whether Ben was harmless, or an occasional pyromaniac — or, as Jongsu begins to suspect after Haemi disappears, whether his talk of burning down greenhouses is simply a metaphor for something darker and deadlier. "As an actor, I think it helps to know the truth of that," he said. "And that's the grace that director Lee gave me. He said, 'You're the only one that will know, and you've got to make that choice for yourself.' And nobody knows but me."
Also Read: Oscars Foreign Language Race 2018: Complete List of Submissions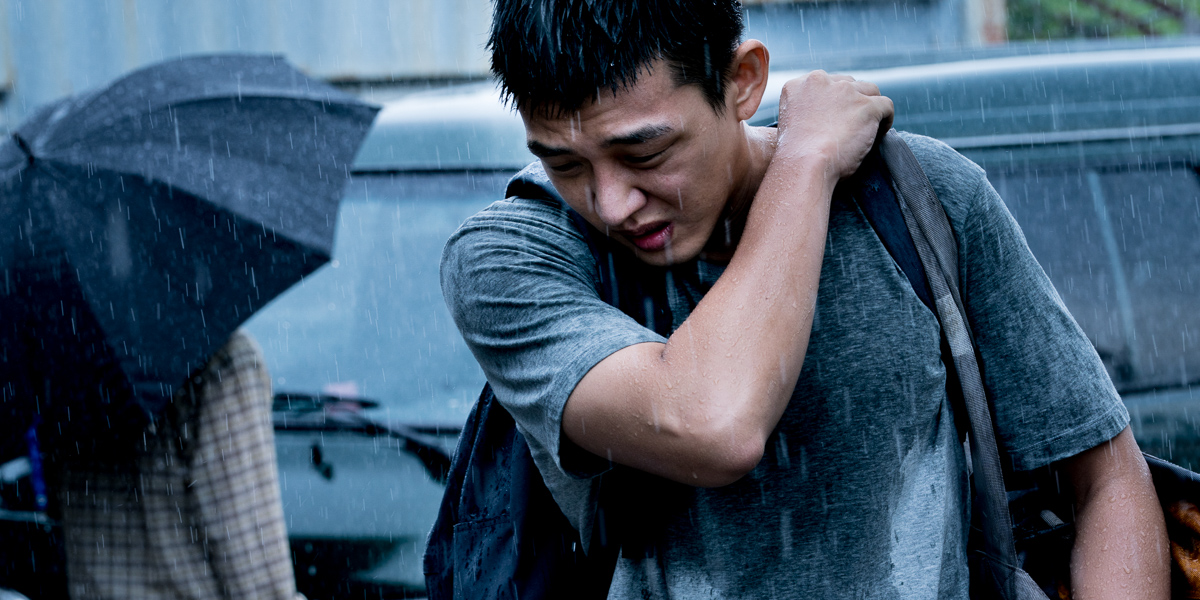 Jongsu's slowly simmering resentment and anger toward Ben gradually builds toward a shocking, sudden climax — but just as Lee wants viewers to question the nature of the storytelling, he wants them to also wonder whether they can trust what they see on screen.
"I wanted the audience to feel as if they're actually there, but at the same time look at it from an outsider's perspective," he said. "That scene may not be part of reality. In the movie, as soon as Jongsu starts writing his novel, you see the perspectives change. So the last scene might just be a scene from the novel he's writing."
As for Yeun, he's not about to reveal what he thinks really happens. And he's not about to attribute his roles in this film and in Okjato a master plan to work with Korean masters on the heels of his "Walking Dead" exit. "When I got the opportunity to work with director Bong and director Lee, it wasn't me going, 'I want to try a Korean film,'" he said. "It was more like, these two auteurs are willing to give me a shot. I'll go anywhere to get that shot.
"I don't have an objective," he added. "I'm just trying to go with it, whatever it is. But I will say that I think the industry and America still perceive me through the lens of 'The Walking Dead,' because it's such a powerful force. And I'm ready and willing to continue to make strides for people to see me differently."
And if one of those strides puts him in the first Korean film to land an Oscar nomination? "It would be cool," he said with a small grin. "I really would love for the Western world to get a real good download of director Lee and his work. Because he's been telling it like it is for a while."
You can read the rest of the Foreign Language issue of TheWrap magazine here.