In a busy news quarter that included NSA spying revelations, the beginning of the George Zimmerman trial and the death of "The Sopranos" star James Gandolfini, CNN and its sister station HLN posted dramatic gains as Fox News Channel remained decisively in first place and MSNBC slipped.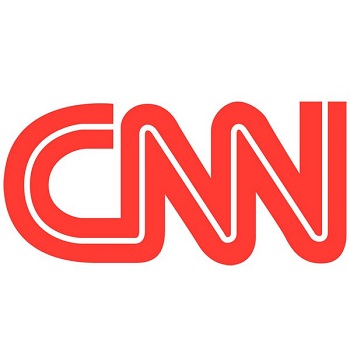 CNN and HLNs ratings tend to fluctuate, more than those of their rivals, depending on how much news breaks. This past quarter, both networks benefitted from lots of big stories. The quarter was especially important to CNN, which is in the midst of trying to revamp itself with new shows including "New Day."
As expected, Fox was first in total day and primetime numbers. While the network took a slight hit in the key 25-54 news demo, it also grew in total viewers. In total day numbers, Fox News averaged 1,179,000 total viewers, a 12 percent increase over the second quarter of 2012, and 238,000 viewers in the demo, down 6 percent from the same quarter last year.
Fox's primetime average was 1,889,000 total viewers for the quarter, a 5 percent uptick from last year's second quarter. In the key demo, Fox dropped off 11 percent from the second quarter of 2012, averaging 317,000 viewers in the demo.
CNN came in a distant second. The network enjoyed the sharpest year-over-year gains of the cable news networks, though those gains came after a 21-year low in the demo and in total viewers in the second quarter of 2012.
In total day numbers, CNN jumped 49 percent over last year's second quarter in total viewers, averaging 475,000. It jumped 69 percent in the demo to an average 161,000 viewers. In primetime, it again had a 49 percent gain, averaging 666,000 total viewers. In the demo, it increased 77 percent to average 228,000 viewers.
HLN surged 61 percent in total viewers for an average 360,000 total viewers in total day, and 49 percent in primetime for an average 518,000. In the demo, it jumped 48 percent in total day for an average 141,000, and was up 51 percent in primetime for an average 178,000 viewers.
MSNBC, the only network of the four to post declines all around, fell 9 percent in total viewers on the total day front, posting an average 380,000. It dipped 5 percent in the demo for total day with an average 122,000. Though the decreases were small, the network fell behind both CNN and HLN in total day numbers, which is the first time that's happened in both the demo and total viewers since 2005.
In primetime, MSNBC also slid, dropping 16 percent in total viewers to average 576,000. In the demo, it fell 12 percent to average 191,000.
The good news for MSNBC is that it managed to best HLN in primetime for the quarter. The bad news? "The Rachel Maddow Show" posted its lowest quarter since September 2008 in total viewers.