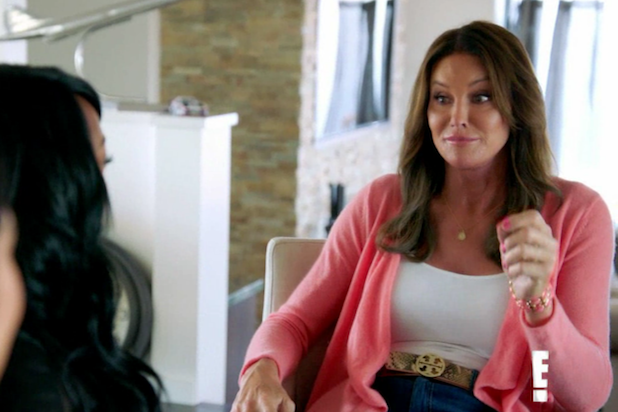 Long before Caitlyn Jenner started transitioning, the former Olympian tried to know what life would be like when the world finally accepted her as a woman.
In a new sneak peek for her E! Network docu-series "I Am Cait," Jenner told her step-daughter Kim Kardashian and family friend Malika Haqq that she'd once tried to order room service using a feminine voice.
"I'd be sitting there in my little room, all by my lonesome, and I'd think, OK! I'm going to try to get my best feminine voice and call down so they say, 'Yes, ma'am.' I could never do it," Jenner laughed.
Also Read: Inside E!'s 'I Am Cait' Screening: 9 Things Scene and Heard on Caitlyn Jenner's Docuseries
Unfortunately for Jenner, she wasn't convincing back then and failed to convince Kardashian now.
After listening to Caitlyn's best effort, Kardashian responded: "You sound no different!"
"I didn't think so!" Jenner agreed.
The transgender previously wrote about her struggles with her voice after the ESPY Awards earlier this month, saying that her voice doesn't match her new feminine look. "While I felt like I looked great and that the gown looked fabulous, I still have a voice issue. It's not quite right compared to my feminine appearance," she wrote on her blog.
Also Read: 'I Am Cait' Premiere Sparks Social Media Tears, Pride Over Caitlyn Jenner's Transition
Watch the video below.
"I Am Cait" airs Sundays at 8 p.m. on E!.