Caliber Media Co., the management-production outfit run by Jack Heller and Dallas Sonnier, is in expansion mode, with Laura Gibson and Jennifer Au joining the fold as managers, Caliber has told TheWrap.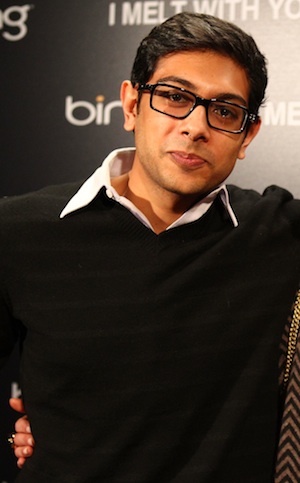 Gibson previously served as a talent agent at ICM. Her clients include actors like Luke Arnold ("Black Sails"), Shelby Young ("American Horror Story") and "Terminales" star Abhi Sinha (pictured).
Au, who spent the last four years at Untitled Entertainment, represents John Todd and Brusta Brown ("Natural 20"), Megan Griffiths ("Eden") and Jim Beggarly ("Free Samples"), among others.
Gibson and Au join current Caliber managers Adam Marshall, Jared Schwartz, and Julian Rosenberg.
The company client list includes Shawn Christensen ("Stuff of Legend"), Leslye Headland ("Bachelorette"), Ryan Condal ("Hercules"), Michael Starrbury ("The Great Unknown"), Jessica Goldberg ("Delirium"), T.S. Nowlin ("Agent 13"), Alex Timbers ("Bloody Bloody Andrew Jackson"), Henry Hobson ("Maggie"), S. Craig Zahler ("The Big Stone Grid") and Olatunde Osunsanmi ("Evidence").
Caliber's first feature "Enter Nowhere" was released by Lionsgate/Grindstone in 2011, and the company premiered its Jessica Goldberg film "Refuge" starring Krysten Ritter and Brian Geraghty at the Hamptons Film Festival in October.
It is currently in post on several projects, including "Dark Was the Night," starring Kevin Durand, "Milo," starring Ken Marino, "The Scribbler," starring Katie Cassidy and "3 Nights in the Desert," starring Wes Bentley. It's also in pre-production on "Bone Tomahawk" for the spring of 2013.