Carolina Lightcap, President of Disney Channels Worldwide, has quit her job effective immediately, and Gary Marsh, who was Chief Creative Officer and the President of Entertainment, has succeeded her.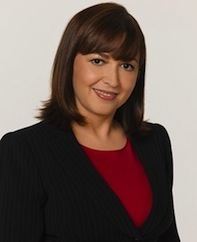 Lightcap (pictured left) had been with the company since 2000 and provided no explanation for her departure. Instead, both she and Anne Sweeney, co-chair of Disney Media networks and President, Disney/ABC Television group, reflected on the channels' success in expanding its audience during Lightcap's tenure.
"I'm extremely proud of the accomplishments over the past 11 years at both Disney Latin America and Disney Channels Worldwide," Lightcap said.
"In the U.S., with Disney Channel, Disney X and Disney Junior all enjoying some of their best ratings ever, I feel the timing is perfect to move on to my next challenge."
Though Marsh (pictured right) assumes Lightcap's post he will hold onto his prior responsibilities as well. That gives Marsh "full creative oversight and leadership responsibility" for Disney's global kids TV business.
He had already been in charge of the development and production of the channels' programming across the globe, including hits like "High School Musical," "Hannah Montana" and "Phineas and Ferb."
"Gary Marsh has been the driving creative force behind Disney Channels remarkable growth for the past 15 plus years, responsible for some of the most iconic and successful franchises in our history," Sweeney said.