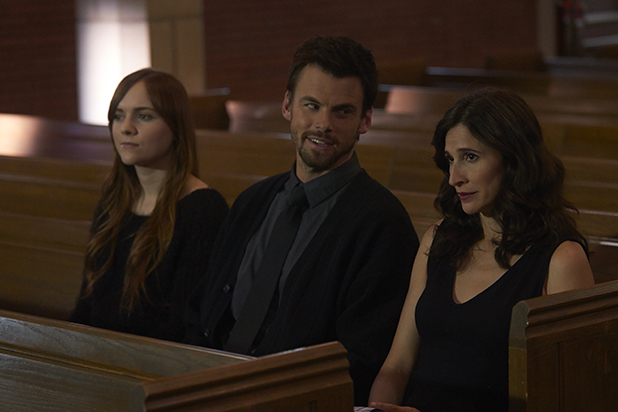 Hulu is taking "Casual" very seriously.
The streaming channel has already renewed the Jason Reitman series for Season 2, just two weeks after it debuted. Episode 4 dropped today on the online platform.
Season 1 consists of 10 episodes; the next run will have 13 weekly installments.
"'Casual' really struck a chord," said Hulu Head of Content Craig Erwich. "We couldn't be prouder of the quality, and we're thrilled to see it be recognized for the success that it is."
"It's a rare joy to get to work with the people you love. We're so fortunate to get to do it again and to have the chance to further explore the world of our unconventional family," added series creator Zander Lehmann.
Also Read: Jason Reitman, 'Casual' Creator Share Real Life Story Behind New Hulu Comedy
"We are thrilled that viewers immediately embraced this smart, dysfunctional family comedy, brought to life through Zander Lehmann's distinct, inventive voice and vision of executive producers Jason Reitman, Helen Estabrook and Liz Tigelaar," said Kevin Beggs, chairman, Lionsgate Television Group. "Hulu is a great partner and the perfect home for this series. We look forward to where they take these characters and storylines in season two."
"The 'Casual' family came together quickly and bonded in a very real way both on screen and off. We're all thrilled to see more of each other and continue building upon the adventures of Alex and Valerie as they attempt real adult relationships," Reitman added.
Helen Estabrook and Liz Tigelaar are also executive producers, alongside Reitman and Lehmann. Stars Michaela Watkins, Tommy Dewey, Tara Lynne Barr and Nyasha Hatendi will all return for the sophomore run.
"Casual" follows the story of a dysfunctional family with a bachelor brother and his newly divorced sister. Together, they coach each other through the crazy world of dating (on-line and off), while living under one roof again and raising a teenager. New episodes are available every Wednesday on Hulu.