CBS has a message for those who were offended by returning "Big Brother" contestant Jeff Schroeder's homophobic comments: Hey, don't blame us.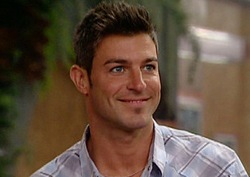 The network issued a statement to the Gay and Lesbian Alliance Against Defamation after Schroeder went off on a rant about gay "Harry Potter" character Dumbledore on the show's live feed. The statement pretty much amounts to a washing of hands, with CBS exonerating itself of any responsibility for Schroeder's anti-gay tirade.
Also read: "The Voice" Coach Blake Shelton Apologizes for Anti-Gay Tweet
"BIG BROTHER is a reality show about watching a group of people who have no privacy 24/7 — and seeing every moment of their lives. At times, the Houseguests make comments, reveal prejudices and other beliefs that we do not condone," the statement reads. "Any views or opinions expressed in personal commentary by a Houseguest appearing on BIG BROTHER, either on any live feed from the House or the broadcast, are those of the individual(s) speaking and do not represent the views or opinions of CBS or the producers of the program."
Also read: Kobe's Slur: Why the NBA and Its Broadcast Partners Deserve a Technical, Too
Schroeder raised eyebrows among "Big Brother" fans when, during an argument with fellow "Big Brother" cast member Kalie Booker about Dumbledore's sexuality, he let fly with the homophobia.
"He's in a school with little kids, you can't make that guy gay!" Schroeder ranted. "It isn't right to have it in a little kids book, and have the headmaster locked away in this magical land [be] gay. That isn't the right kind of writing to do."
Schroeder has a history of making anti-gay statements; during his initial stint on the reality series, on "Big Brother 11," he routinely hurled anti-gay slurs during arguments with his castmates, calling them "homos," among other epithets.
Schroeder might consider taking a more friendly attitude toward Dumbledore; after all, the wizardly headmaster could help concoct a spell that would prevent Schroeder from continually sticking his foot in his mouth.