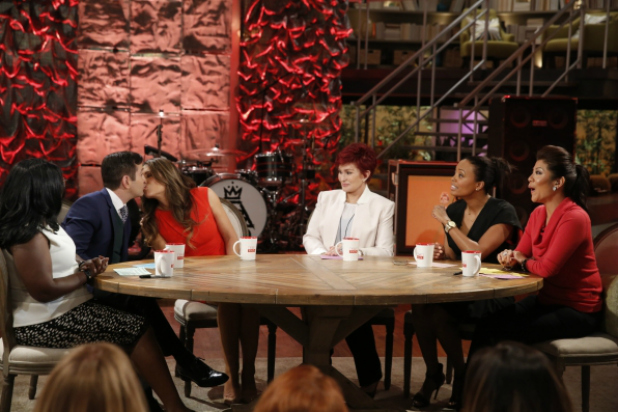 "The View" could use some more view-ers.
CBS's "The Talk" topped the ABC gab-fest in both total viewers and among women 18-49 for the second time in four weeks, according to Nielsen live plus same day ratings for the week ending April 3.
The two talkers matched each other in ratings for the key women 25-54 demographic.
Also Read: Megyn Kelly Blasts 'Sexist' Chuck Todd: 'We Don't Need Your Help' So 'Butt Out' (Video)
"The Talk" brought in 2.55 million viewers last week versus "The View's" 2.49 million — or a two percent advantage.
With women 18-49, "The Talk" was one-tenth of a ratings point ahead of its competition, with a 0.7 to a 0.6. Percentage-wise, that works out to a 17 percent difference. Both shows had the same share.
The slight victory marks "The Talk's" fourth win in total viewers and second in women 18-49. Last year, "The View" bested its CBS competition every week in both measures. The tie among women 25-54 was the third in four weeks for that demo.