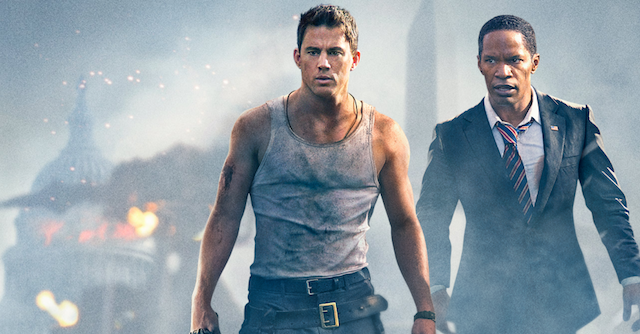 Sony has locked a late July release date in China for "White House Down," Roland Emmerich's latest disaster film starring Channing Tatum and Jamie Foxx, TheWrap has learned. The film opens June 28 in the United States and several other territories before gradually expanding elsewhere over the summer and early fall.
It does not open in most of Europe until September, but a Sony spokesman confirmed that the movie will debut in China about a month after its U.S. debut.
That should add millions more to the movie's bottom line since China has blossomed into the second largest film market in the world in terms of box office revenue. "Iron Man 3" made $125 million in China alone.
Also read: Jimmy Kimmel Wants 'To Channing All Over Your Tatum,' Whatever That Means (Video)
Every studio faces hurdles in gaining approval from Chinese censors; they often change parts of movies or filming alternate versions to placate them. Paramount made slight alterations to "World War Z" before even submitting it to censors, but still could not get it approved.
Sony already cleared "After Earth" to play in China while Warner Bros. got approval for "Man of Steel" and "Pacific Rim."
The Chinese censors can be very fickle, selecting "After Earth" in large part because the film commission likes Will Smith, according to a knowledgeable insider.