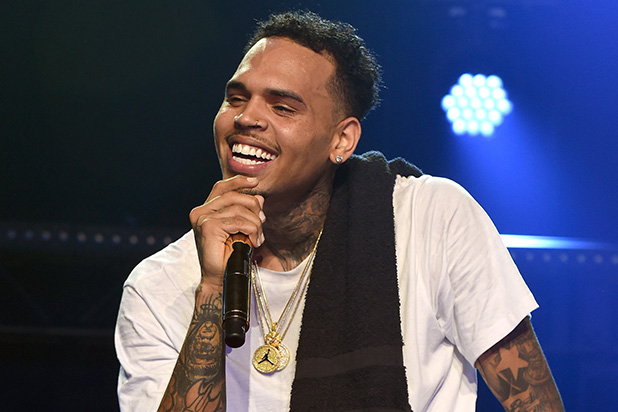 Chris Brown became the first one to publicly respond to his nude cameo in Kanye West's new music video for "Famous."
"Why I gotta have the plumbers butt/ crack showing WAX figure?" Brown wrote on Instagram on Friday night. "This n—- KANYE CRAZY, talented, but crazy."
Inspired by American realist painter Vincent Desiderio, the video depicts West lying in a bed next to Brown, Taylor Swift, Amber Rose, Donald Trump, Bill Cosby, Kim Kardashian, Caitlyn Jenner, Rihanna, Ray J, Anna Wintour, and George Bush — all of them naked.
In the video, Brown is placed next to ex-girlfriend Rihanna, who he assaulted in 2009. Rihanna has uncredited vocals on "Famous."
Also Read: 5 Takeaways From Kanye West's Shocking 'Famous' Premiere
The provocative video debuted at a live event at the Forum in Los Angeles on Friday. Like West's premiere of the album "The Life of Pablo" and his fashion collection Yeezy Season 3 at Madison Square Garden earlier this year, the entire event was live-streamed on Tidal.
So far, none of the other celebrities who are depicted in the video have responded. Most notably Swift, who has been engaged in an ongoing battle with West over the song itself and the lyrics "I feel like me and Taylor might still have sex/ Why? I made that b—- famous." Nor West's own wife, Kim Kardashian.
Also Read: Kanye West 'Famous' Premiere Delayed: See The 10 Best Twitter Reactions
In an interview with Vanity Fair, West explained that the video is "a comment on fame."
"Guess what the response is when I show it to them?" he said of the select few friends to whom he showed the video in advance. "They want to be in the bed."
The video is available to stream on Tidal.