You want to interview Chris Brown?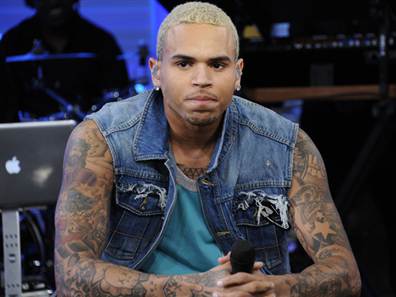 Great, just make sure you run every question by him first … otherwise, get ready to sweep up some broken glass.
That, in a nutshell, was the petulant R&B singer's message Wednesday, as he quasi-apologized for his post-appearance blow-up Tuesday on ABC's "Good Morning America"
Speaking during an appearance on BET's "106 & Park" — one day after breaking a heavy-glass window and screaming at producers following his "GMA" performance — the 21-year-old singer apologized "to anybody who was startled in the office, anybody who was offended or really looked disappointed at my actions because I was really disappointed in my actions."
But then came the odious hedge.
"A lot of people don't know what went down," he explained. "When I do shows or I do interviews we always send out a talking points sheet and if the network or whomever doing the interviewing isn't complying with what we want to do so we can equally accomplish a goal we usually back out until its a better situation."
The "goal," in this case, was promoting his new album, "F.A.M.E."
As for "GMA's" Robin Roberts asking the questions she'd be eviscerated for not asking — i.e., those pertaining to Brown's widely publicized 2009 assault on fellow singer and then-girlfriend Rihanna — well, that apparently doesn't suit Brown's agenda.
According to Brown, the producers didn't go over those questions with him prior to Tuesday's appearance.
"I felt like they told us this just so they could get us on the show so they can exploit me," the he told "106 & Park." "So, I took it very, very hard and I really kind of kept my composure throughout the whole interview, although you can see me upset, I kept my composure, I did my performance."
Hey, at least he waited to act like a jerk.