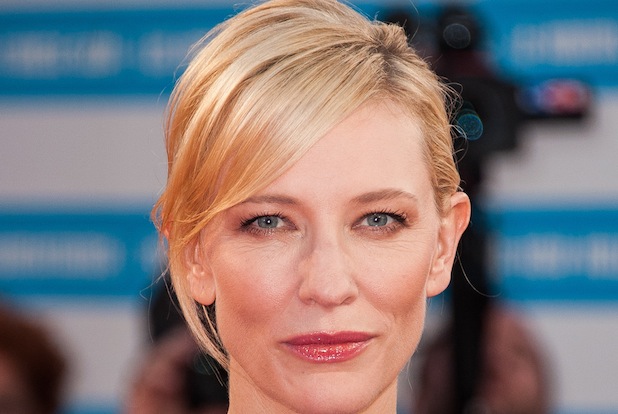 Christian Bale, Cate Blanchett have been added to the menagerie of animals voices in Warner Bros.' "The Jungle Book: Origins," an individual with knowledge of the casting told TheWrap.
The two actors join Benedict Cumberbatch, Jack Reynor, Naomie Harris, Tom Hollander, Eddie Marsanand and Peter Mullan who will also lend their talents to Andy Serkis' directorial debut. The film stars "Bad Words" Rohan Chad, who will take on the human role of the Mowgli, the young boy who is raised by jungle animals.
Also Read: Benedict Cumberbatch Joins WB's 'Jungle Book' as Voice of Shere Khan
Bale will voice Bagheera, the panther who saves Mowgli from the tiger Shere Khan, voiced by Cumberbatch. Blanchett will play the role of Kaa, the python, and Hollander will voice Tabaqui, a jackal and henchman to Shere Khan. Mullan will play Akela, leader of the wolf pack and Reynor will voice Brother Wolf. Harris will voice the female wolf Nisha, with Marsan playing her mate, Vihaan. In addition to directing duties, Serkis will voice the role of Baloo the bear.
The film will be a combination of motion capture, live-action and CG animation. The script, penned by Callie Kloves, is adapted from short stories by Rudyard Kipling. The casting offers up some serious competition to Disney's upcoming "Jungle Book" film with Jon Favreau on board to direct.
Jon Berg and Cate Adams are overseeing the project for Warners. Jonathan Cavendish is producing.
Bale is represented by WME and will be seen in the upcoming "Exodus: Gods and Kings." Blanchett is with CAA and RGM Artist Group and can be seen in the upcoming "Knight of Cups," alongside Bale.
Harris is repped by UTA and Untitled Entertainment; Hollander is at UTA; Marsan is with the U.K.'s Markham Froggatt; Mullan is with ICM Partners and Markham Froggatt); and Chand is repped by Paradigm, Coast to Coast Talent and Myman Greenspan.