The auctioneer's gavel is about to fall on EMI Group Ltd.
After three months of running-by-default the fourth largest music company, Citigroup will begin in earnest this month to escape its nearly $7-billion misadventure, a senior official of the colossal bank has told The Wrap.
With EMI valued at no less than $2.5 billion, according to one prospective bidder, at least a half dozen billionaires, buyout firms and rival music labels are said to be poised to vie for the music major.
Citing Citigroup as his source, the prospective bidder said the bank is nearing the final stages of producing the offering papers. The document is likely to include a financial snapshot of the three months since Citigroup seized EMI on Feb. 1 after a loan default by Terra Firma, the investment firm of now-tarnished British private equity boss Guy Hands.
In the meantime, the giant bank, whose EMI spokesperson declined comment, has found itself in the unlikely business of recording the likes of Katy Perry (below), Lady Antebellum and Coldplay as a result of lending into one of the media industry's more ill-fated recent deals and continuing saga.
Despite lagging behind, Universal Music Group, Sony Music Entertainment and Warner Music Group, "lots of folks are interested," the senior Citigroup insider told The Wrap.
Speaking of prospective bidders, the bank official added, "we've been letting the troops line up."
Still not known is whether Citigroup will entertain offers for all or part of EMI Group. It operates through EMI Music (recording labels include Capitol Records and Virgin) and EMI Music Publishing, the world's largest music publisher. Published reports suggest EMI's CEO, Roger Faxon, has been advocating against dismembering the company to sell its parts.
One senior major-label executive values the publishing arm at $1.5 billion and the music labels at $1 billion. The senior Citigroup insider suggested that the bidding will begin closer to the $3.3 billion fetched in early May for Warner Music Group by Russian-born global industrialist Len Blavatnik.
But there are some warning signs as a result of that deal. Though it instantly propelled Blavatnik to leading contender for EMI, it almost as quickly made him a target of Warner Music Group shareholders.
At least two filed class-action lawsuits — not unusual when public companies go private — to block the transaction. In effect, they argue, his winning bid resulted from insider connections that denied small Warner Music shareholders a richer bid.
The lawsuits, which claim billionaire brothers Tom and Alec Gores (left) had the higher offer, seek a do-over of the auction, among other things. What's more likely, though, is that the shareholders settle the matter, a typical outcome in such cases.
Yet, for Citigroup, EMI has been nothing but unsettling since it loaned some $5 billion to finance Guy Hands' purchase of the music company in 2007, through his British private-equity giant, Terra Firma. In one of several worst-case scenarios, Citigroup managed to repel a courtroom attack in which Hands accused it of duping him into the overpriced original EMI deal.
Also Read: Guy Hands' $7B Acquisition of EMI Music Plays Its Final Notes
Now, a do-over of the Warner Music deal — no matter how unlikely — would be another worst-case outcome from Citigroup's perspective. It could result in the industry's two-most vulnerable music companies occupying the sales block simultaneously, each depressing the price of the other.
"EMI doesn't want buyer competition," says another executive committed to the auction.
Nor does Citigroup want to do an EMI deal with Blavatnik (left), only to face "the same issue" as Warner Music is now facing, says one person close to the process.The big bank is said to monitoring the Warner lawsuits carefully and exercising caution in responding to any overtures from Blavatnik for a preemptive auction-free transaction.
Still, if the price were right and Citigroup was protected by Blavatnik from lawsuits, a preemptive deal hardly could be ruled out.
Why would anyone of the prospective bidders want to invest in an industry that has reliably shrunken yearly since the beginning of the 21st Century, anyway?
For Blavatnik, a Warner Music-EMI merger would wring instant savings of hundreds of dollars from overlapping jobs and purged artist rosters. Once combined, their shares of the world's No. 1 market, North America, would hover in the 30 percent range of Universal Music Group and Sony Music Entertainment.
And if they don't merge?
"For the success of both, it's inevitable that they come together," says Ted Cohen, managing partner of digital media consulting firm, TAG Strategic. A onetime employee of Warner Music and EMI, he added, "Neither, especially EMI, can exist as a standalone for any great length."
Like Warner Music, its rivals Universal Music Group and Sony also could squeeze out costs for near-instant positive financial returns. Neither would comment.
Inside Sony, however, there's noticeable silence about any interest in EMI — perhaps because troubled Sony Corp., battling everything from hackers to crippling Japanese natural disasters, may not have the wherewithal for a major acquisition.
Universal, however, intends to be "very aggressive," according to a person familiar with its plans. The No. 1 music company wasn't particularly zealous in pursuing Warner Music, in part because an attempt to purchase the No. 3 company likely would have drawn antitrust scrutiny.
Several financial investors may be interested in only parts of EMI. For example, the likes of Kohlberg, Kravis & Roberts has been acquiring publishing assets in partnership with the German media giant BMG and was in the running for Warner Music. "The libraries have lots of value," says Laura Martin, media analyst for Needham & Co.
Another bidder seeking a rebound from the Warner Music will be the billionaire brothers Tom and Alec Gores, whose Platinum Equity and the Gores Group allegedly offered a price that topped Blavatnik's winning Warner offer. A spokesman wasn't available for comment.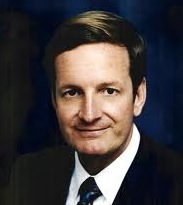 Supermarket mogul Ron Burkle, another billionaire investor, also is expected to join in the EMI chase after coming up short at Warner Music. Burkle, however, is rapidly solidifying a reputation for empty outcomes in the media M&A arena. Still, "I don't doubt Burkle's desire to be in the entertainment industry," says a top music industry executive who's planning to toss in a bid.
Under this would-be bidder's scenario, the auction could go three rounds before a winner emerges.
With EMI now cued up again, someone may finally come up with a hit after strikeouts by Guy Hand and Citigroup.