"The Client List" has apparently rubbed Lifetime the right way.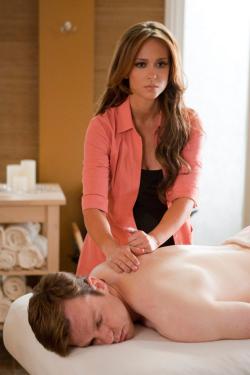 The series, which stars former "Party of Five" star Jennifer Love Hewitt as an abandoned wife and mother who takes a job at a masseuse to pay the bills and discovers that the her place of employment offers illicit services, has been picked up for a second season, the network said Monday. The 15-episode season will premiere next year.
Also read: Lindsay Lohan Officially on for Elizabeth Taylor Biopic
The show, which emerged from a Lifetime movie that also starred Hewitt, has been a solid attraction for Lifetime since its April 8 premiere, drawing 2.8 million total viewers with its maiden episode. To date the series has averaged 2.7 million total viewers.
In addition to the numbers, the series reflects the ambitions for lifetime as a whole, Lifetime Networks' president and general manager Nancy Dubuc said while announcing the renewal.
Also read: Jewel to Play June Carter Cash in Lifetime Biopic
"'The Client List' represents everything we want to be — fresh, exciting and original with attitude," Dubuc said.
The series also stars Cybill Shepherd .