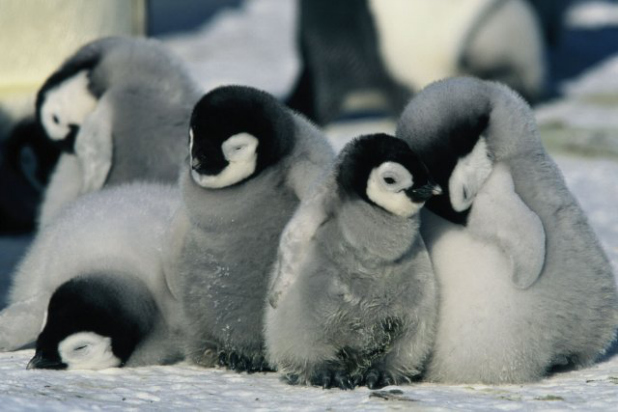 CNN is separating its commissioned and acquired documentary films by placing the latter in a new venture, "CNN Films Presents."
"CNN Films," which was launched in October 2012, was previously the network's brand for both acquired or commissioned documentary features, following their exhibitions in theaters. But with the launch of CNN Films Presents, the types of docs will be segmented.
Going forward, all CNN Films Presents broadcasts will be acquired films. The new brand will also be distinguished from CNN Films in that its documentaries will not be projects that originally debut on television.
See video: CNN's Anderson Cooper, Wolf Blitzer and Chris Cuomo Trash Ron Burgundy
The first CNN Films Presents broadcast will be the French nature documentary, "March of the Penguins," produced by Ilann Girard, directed by Luc Jacquet, and narrated by Academy Award-winning actor Morgan Freeman. Released in 2005, "March of the Penguins" received the 2006 Oscar for Best Documentary Feature and the 2005 Best Documentary award from the Broadcast Film Critics Association. The film will air in the U.S. on CNN beginning on Thursday, Jan. 2, 2014.
"The Imposter" is a British-American co-production, and is the story of a Frenchman who impersonated a Texas child who went missing in 1994. Produced by Dimitri Doganis and directed by Bart Layton, "The Imposter" will air on Thursday, Jan. 23, as the second CNN Films Presents broadcast. The film was honored as the 2012 Best Documentary by the British Independent Film Awards.
CNN Films Presents films, like CNN Films, will be curated by Vinnie Malhotra, senior vice president of development and acquisitions for CNN Worldwide, and Amy Entelis, senior vice president of talent and content development.