It's Comic-Con time.
About 130,000 people are expected at the four-day comics, movies and popular arts convention in downtown San Diego this year. Some of Hollywood's most important directors and biggest names will be among them.
The convention doesn't officially start until Thursday, but preview events begin at 6 p.m. Wednesday.
Just a month ago there had been speculation that this year's Comic-Con might be a downer — that studios wouldn't bring their A Game. That kind of talk is all done.
Also read: Comic-Con 2011: Light on Tights, Heavy on Sneak Peeks
In the past two weeks, Steven Spielberg announced that he'd make his first Comic-Con appearance, and Paramount said that it would open "Captain America" for the convention.
Universal is holding the world premiere of "Cowboys and Aliens," complete with red carpet, at the convention. And Twentieth Century Fox will hype "Rise of the Planet of the Apes," There's also a strong television presence: the casts of "Chuck," "It's Always Sunny in Philadelphia," "True Blood" and "The Big Bang Theory" will make appearances.
It's a giant convention – a Bring Comfortable Shoes Because You'll Be Walking a Lot convention – with more stuff than any one person can possibly do. And with so many people attending, you're going to have to miss at least a few of the "can't miss" events.
There are hundreds upon hundreds of panels, sessions and discussions. The highest-profile panels take place in the cavernous Hall H. That's where Steven Spielberg will be, where the "Twilight Saga: Breaking Dawn – Part 1" cast will be.
Once you're in, don't leave.
Thursday
11:15 a.m. – 12:15 p.m. "The Twilight Saga: Breaking Dawn – Part 1." Footage from the movie and a Q&A session with the filmmaker and cast.
1:15 p.m. – 1:45 p.m. "A One on One With Pee-wee Herman." That's right. Pee-wee. Paul Reubens will be there, talking about his Broadway play.
2 p.m. – 3 p.m. FilmDistrict Studio Panel. The production company presents a peek at Guillermo del Toro's "Don't Be Afraid of the Dark" and Nicolas Winding Refn's "Drive," and a Q&A.
4:45 p.m. – 5:45 p.m. Robert Rodriguez. The director shows footage from his new, "secret" project.
6 p.m. – 7 p.m. "Entertainment Weekly: The Visionaries: A discussion with Jon Favreau and Guillermo del Toro on the Future of Pop Culture." The "Cowboys & Aliens" director and "Don't Be Afraid of the Dark" and "Pacific Rim" director talk about "bringing geek culture to the masses and making blockbuster art out of pulp fiction."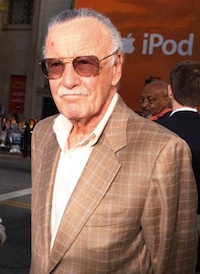 Outside Hall H
1 p.m. – 2 p.m. "Stan Lee, Yoshiki and Todd McFarlane." Living legend – really – Stan Lee (right), "Spawn" creator Todd McFarlane, "Halo Evolutions" writer Jon Goff and musician Yoshiki discuss the hero "Blood Red Dragon." Indigo Ballroom, Hilton, San Diego Bayfront.
3 p.m. – 4 p.m. "'Game of Thrones' Panel and Q&A." Cast members of the HBO series based on George R.R. Martin's books will appear – and Martin will narrate. Cast members Emilia Clarke, Nikolai Coster-Waldau, Peter Dinklage, Kit Harington and Jason Momoa will be there. Momoa is an increasingly big deal. The actor has the title role in the upcoming "Conan the Barbarian." Ballroom 20.
7 p.m. – 8 p.m. "Penn & Teller Tell a Lie." Magicians Penn Jillette and Teller talk about their career and introduce their new television series, "Penn & Teller Tell a Lie," which answers big questions like, "Can you make a welding torch out of bacon" or "Can Teller survive a piranha attack?" Problem is, one of the answers is a lie. Don't expect Teller to say much. Indigo Ballroom, Hilton San Diego Bayfront.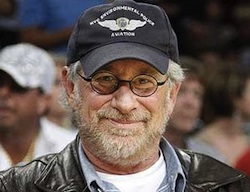 Friday
11 a.m. – noon. "Paramount: 'The Adventures of Tin-Tin'" Very big stuff. Director Steven Spielberg (left) makes his first Comic-Con appearance, talking about his upcoming movie "Adventures of Tin-Tin." Geoff Boucher, the Los Angeles Times "Hero Complex" writer will interview the director, who will then take questions from the audience.
2:45 p.m. – 3:45 p.m. "DreamWorks: Fright Night." Colin Farrell, Anton Yelchin, director Craig Gillespie and screenwriter Marti Noxon present a peek at DreamWorks Pictures' 3D version of the 1985 horror classic.
4 p.m. to 6 p.m. Sony Pictures Studios takes over the hall with crazy panels:
Directors Mark Neldine and Brian Taylor, actors Nicolas Cage, Idris Elba and Johnny Whitworth will talk about "Ghost Rider – Spirit of Vengeance."
Director Ruben Fleischer and actors Aziz Ansari, Nick Swardson and Michael Pena will talk about "30 Minutes or Less."
Director Len Wiseman and actors Colin Farrell, Kate Beckinsale (right), Jessica Biel, Bryan Cranston and John Cho will talk about the upcoming remake of "Total Recall."
Producers Avi Arad and Matt Tolmach, director Marc Webb and actors Andrew Garfield and Emma Stone will talk about "The Amazing Spider-Man."
Outside Hall H:
10 a.m. – 11 a.m. "Conversations With Sid and Marty Krofft: A Look at the Past, Present and Future." The Krofft brothers are pioneers in Saturday morning television. The puppeteers created "H.R. Pufnstuff," "Sigmund and the Sea Monsters," "Land of the Lost" and other children's shows. They also are responsible for the spectacular, one-episode television flop "Pink Lady." The television giants will answer questions in Room 23 ABC.
12:45 p.m. – 1:45 p.m. "Legendary Pictures Preproduction Preview." Legendary trots out some fancies for its first Comic-Con appearance. The company wants "Pacific Rim" to make a splash, so it's bringing director Guillermo del Toro and cast members for the sci-fi extravaganza. Also: Jeff Bridges, Bradley Cooper, Ben Barnes and others. Room 6BCF.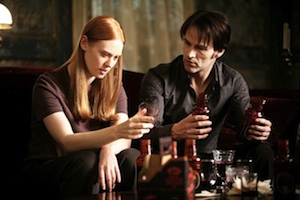 5:30 p.m. – 6:30 p.m. "True Blood Panel and Q&A Session." HBO's vampire series is a fan favorite, and creator Alan Ball and actors Ryan Kwanten, Sam Trammell, Rutina Wesley, Nelsan Ellis, Deborah Ann Woll, Kristin Bauer van Straten, Joe Manganiello and Kevin Alejandro will take part in the panel. Ballroom 20.
Saturday
11:45 a.m. – 12:45 p.m. "TWIXT: Francis Ford Coppola and Dan Deacon." The director and musician present scenes from Coppola's new film, "Twixt," and, according to Comic-Con, "involve the audience in a dress rehearsal of the completely unique and innovative way they plan on performing it." They'll also answer questions.
1 p.m. – 2 p.m. "Relativity Media: 'Immortals.'" Director Tarsem Singh, producers Gianni Nunnari and Mark Canton and actors Henry Cavill, Steven Dorff, Freida Pinto, Luke Evans and Kellan Lutz will offer a presentation of "Immortals," a 3D action film. They also bring plenty of extra Comic-Con credibility: Cavill plays Superman in Warner Bros. upcoming "Man of Steel" and Singh also directs Relativity's upcoming "Snow White" project.
3:30 p.m. – 4:15 p.m. "Universal Pictures: 'Snow White and the Huntsman.'" Soon after Singh leaves the stage, Universal steps on with its "Snow White" story. Kristen Stewart – who brings "Twilight" magic – will be there with Charlize Theron, "Thor's" Chris Hemsworth, Sam Claflin and director Rupert Sanders, who will show footage and answer questions.
Outside Hall H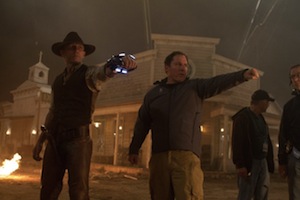 7 p.m. "Cowboys and Aliens" World Premiere. Universal's Jon Favreau-directed action movie will premiere at the 2,967-seat San Diego Civic Theater. That's a lot of seats. But if you don't already have tickets, you can't go. But you can see the stars walk the red carpet at 7 p.m. The movie begins at 8.
Sunday
10 a.m. – 11 a.m. "Glee." Creator-executive producers Ryan Murphy and Brad Falchuk will be onstage with cast members to hype "Glee the 3D Concert Movie."
12:30 p.m. – 1:30 p.m. "BBC America's 'Doctor Who.'" Actors Matt Smith and Karen Gillan will be onstage with writers and producers, showing footage of the next season of the show. It's their first appearance at Comic-Con.
2:45 p.m. – 3:30 p.m. "It's Always Sunny in Philadelphia." The cast, Rob McElhenney, Glenn Howerton, Charlie Day, Kaitlin Olson and Danny DeVito present a panel discussion. Day will be an extra draw because he recently landed a role in "Pacific Rim."
For a complete listing of Comic-Con activities, go to the convention's website.