While Anaheim is making its bid to poach Comic-Con from San Diego, a competitor to the annual comic convention is popping up in Pasadena.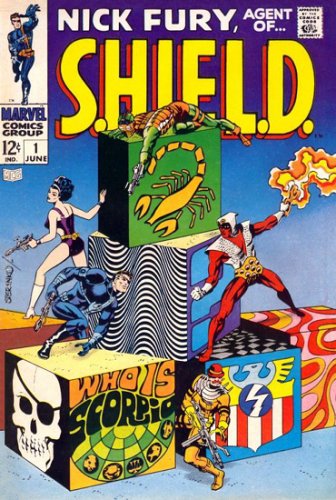 They've even got Stan Lee.
Presented by FAME LA, Vanguard Productions and Animation Ink, in cooperation with Desert Wind Comics, an inaugural Los Angeles Rock'n Comic-Con has been set for Memorial Day weekend, May 28-30, at the Pasadena Convention Center.
Marvel Comics creator Lee will be on hand for the ribbon-cutting ceremony and take part, along with Marvel Comics artist-writer Jim Steranko, in a panel honoring "Captain America's" 70th anniversary.
An inductee in the Will Eisner Comic Book Hall of Fame, Steranko worked on "Captain America," "Nick Fury" and "X-Men" work at Marvel, as well as on films including "Raiders of the Lost Ark" and "Bram Stoker's Dracula."
Presenter FAME LA, on its website, says: "Pasadena Rock'n Comic Con gathers local top talents from the Arts, Music, Dance Performance, Major Animation & Film Studios, all at one exciting Media & Entertainment Convention."
Among those tentatively scheduled to participate in panel discussions throughout the weekend are Rod Roddenberry ("Questor"), Craig McCracken ("Foster's Home for Imaginary Friends," "Powerpuff Girls"), Stephen Silver ("Kim Possible"), Nickelodeon's Danny Phantom and animation veteran Bill Plympton.
Also part of the event are various musical performances, under the rubric Rock Concert Jam, and an animation festival.
The Rock Concert Jam events, in the Pasadena Civic Auditorium, will run 8-11 p.m. all three nights of the event. Dave Schulz, who has performed with the Goo Goo Dolls, Berlin and General Public, among others, will emcee and host the jams.
Also on the musical docket are Friday and Saturday night after-parties from 11 p.m.-2 a.m.
The L.A. Valley College Music Department will put on an orchestral opening concert, mixing film music and animation tunes.
The animation festival will screen shorts by both students and professionals in the Pasadena Civic Auditorium at various times throughout the three-day weekend. The films will run before and during the musical performances.
More details and tickets are available at www.PasadenaComicCon.com or www.rockncomiccon.com.
More to read:
Marvel's 'Captain America' Casting Identity Crisis
5 Reasons to Move Comic-Con to Anaheim