Conan O'Brien, who delivered one of the greatest graduation speeches of all-time at Harvard University a decade ago, has agreed to give one at Dartmouth.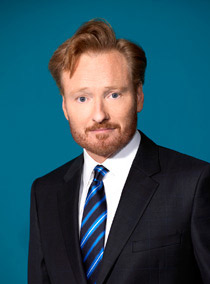 O'Brien will deliver Dartmouth's Class of 2011 commencement address on June 12, the school's president, Jim Yong Kim, announced on Thursday.
Kim — a former student of O'Brien's father, Harvard University infectious disease professor Thomas O'Brien — told the school paper he used the connection to personally recruit Coco.
"I just got his phone number from his dad and I called him and I said, 'Conan, would you like to do this?'" Kim said. "And he said that he'd refused every time before, but he feels like now he's got a lot to say."
Ironically, Jeffrey Immelt, the CEO of O'Brien's former employer at GE, is a graduate of Dartmouth's class of '78.
"You know that Conan had some conflict with NBC and its owner General Electric, but he and [Immelt] are still good friends," Kim said. "No problem there."
Dartmouth's website will stream O'Brien's graduation speech live beginning at 9:30 a.m. (ET).
O'Brien, who graduated from Harvard in 1985, delivered the speech for Harvard's Class Day in 2000 — and the video of it has become a classic clip on YouTube.