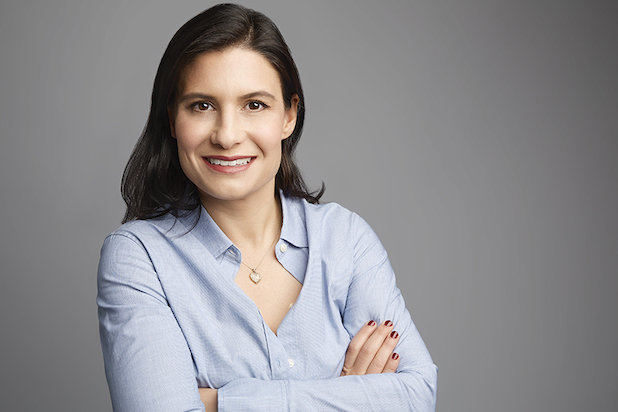 Condé Nast Entertainment has named Geneva Wasserman as its new senior vice president of motion pictures, the company announced on Wednesday.
Wasserman will be based in Los Angeles and report to Oren Katzeff, president of Condé Nast Entertainment (CNE), the company's content generation studio that produces across digital video, social, virtual reality, OTT channels, film and television.
Wasserman joins the company as the production studio expands its footprint with more than 65 active film and TV projects, 175 new digital pilots, two OTT channels and a new GQ Sports channel coming in fall 2019. At CNE, Wasserman will work closely with Katzeff to further increase the company's global film footprint and develop diverse feature properties.
Also Read: 2 Top Condé Nast Executives to Exit Amid Restructuring
"I'm thrilled to have Geneva join the team to help lead our efforts in world-class storytelling through film," Katzeff said in a statement. "Geneva's mix of creative brilliance and business savvy made her the ideal candidate. I know she'll bring an innovative spirit, helping CNE capture the best that this industry has to offer, and pushing us to expand the way we think about filmmaking."
Prior to joining CNE, Wasserman was the co-founder of Project Z Entertainment and is credited as a producer on several films, including the Netflix animated feature "Gnome Alone" and "Seoul Searching." Her upcoming features include "The Doorman" and "Godfrey."
Before joining Project Z, Wasserman served in executive roles in film and television, where she produced, financed and distributed content. She also co-founded OEM Entertainment Media in partnership with Optimad Media, a new media advertising technology company for the film industry.
Also Read: Conde Nast Entertainment Names Kathryn Friedrich as General Manager, EVP of Operations
Wasserman started her career as an attorney and has since served in the entertainment industry for nearly 20 years. She has worked at Disney, Lionsgate, Oxygen, DreamWorks Animation, Fox Searchlight, Twentieth Century Fox and Discovery, among others.
CNE's upcoming film library includes "Mosul," which is premiering at the Venice International Film Festival and later at Toronto.  Other upcoming productions include Netflix's "Spiderhead" directed by Joseph Kosinski and "Gilded Rage" produced by Jake Gyllenhaal. CNE also produced the film "Only the Brave" and Robert Redford's "The Old Man & The Gun."