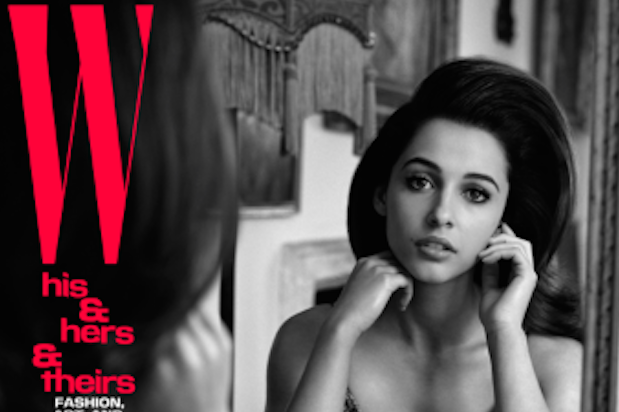 Conde Nast said on Tuesday it has sold W, its bimonthly fashion magazine, making it the latest publication the print publishing giant has shed in recent months in a bid to cut costs.
Surface Magazine CEO's Marc Lotenberg's newly formed holding company Future Media Group made the purchase for an undisclosed amount.
In addition, Sara Moonves was named as W's new editor in chief, replacing longtime top editor Stefano Tonchi, who is leaving W and Conde Nast after nine years. Moonves is the daughter of former CBS chief Les Moonves, who was ousted from the network last year after multiple accusations of sexual misconduct.
"My top priority in the last year has been to ensure that W finds a new home and carries its legacy into the future, and that every effort is made to protect my staff's job security," Tonchi said in a statement to The New York Times.
Also Read: Here's How 'Homecoming' Pulled Off That Mammoth Tracking Shot in the First Episode
Future Media Group will run W, at least for now, from the magazine's current Conde Nast office at 1 World Trade Center. After a transition period, FMG said it will operate W offices in Paris, Milan, New York and a new bureau in Los Angeles. The company said the W staff will "work collaboratively" with teams from two other publications it owns, Surface and Watch Journal.
"W has always been an extraordinary and visionary arbiter of style. For over 45 years, its pages have been filled with indelible imagery and exciting journalism," Marc Lotenberg, CEO of Future Media Group, said in a statement. "We look forward to honoring and building on that legacy. We know that W will serve as a perfect complement to the publications already in our portfolio."
Also Read: 'The Good Place' Star William Jackson Harper on Chidi's Growth and That Shirtless Scene (Video)
W's sale comes a month after Conde Nast sold both Brides Magazine and Golf Digest. Tuesday's deal is the latest in a gradual but persistent effort from the company to slim down on their more extraneous media properties as digital headwinds continue to buffet the industry. In the same vein, Condé's parent company, Advance Publications, also unloaded the 182-year-old New Orleans Times-Picayune in early May.
The magazines that have not been sold have also faced cutbacks. Conde properties like Teen Vogue and Glamour have abandoned regular print editions in efforts to cut costs and the company is also moving to put all of its properties behind paywalls of one sort or another by the end of 2019.