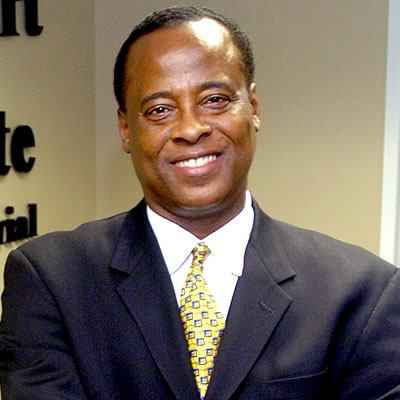 One reason to read the British tabloids is their lack of stories about "Jersey Shore." Another is their frantic obsession with Michael Jackson's last physician, Dr. Conrad Murray, who, as everyone knows, is minutes – if not seconds – away from arrest.
Actually, the latest reports, unconfirmed by Murray's flak, now put his self-surrender to the L.A. District Attorney at Friday afternoon.
Meanwhile, London's Daily Mail has a long profile on Murray, focusing on his exotically rough background in Trinidad, where he "[grew] up in a dirt-poor, crime-ridden district of Port of Spain."
Much of reporter David Jones' biographical safari dwells, with colonial fascination, on that dirt and crime, promising to find in it "the tawdry truth about the playboy 'quack' accused of killing Jacko." We quickly learn that Murray
– "and his barefoot pals played cricket in the potholed streets"
– resisted the narcotic charms of "the Coke Queen"
– was raised in "a rat-infested ghetto where people lived in tin shacks and drew water from a communal pump"
Of far more interest, however, are Jones' descriptions of Murray as a young social climber who methodically crashed wedding parties and cruised around Trinidad in a Dodge Avenger, untruthfully telling pretty girls that he was a junior doctor. Eventually he emigrated to America – and a costly love life that included a string of paternity suits.
Jones leads us to conclude that Murray's inner conflict between a desire to serve the poor and living high eventually led him to father seven children and, ultimately, to what he saw as financial rescue in the role of Michael Jackson's doctor.
Come Friday, apparently, Murray's tabloid saga will take a new, dramatic turn.