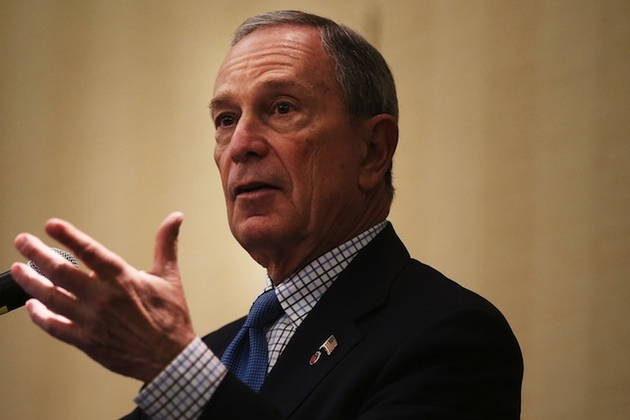 The fate of New York City's so-called "soda ban" is now in the hands of an appeals court.
In reality, the ban is a series of regulations that would restrict the sale of sugary sodas bigger than 16 ounces in movie theaters and restaurants. The proposal by Mayor Michael Bloomberg's administration has faced fierce blow back from the food and beverage industry and exhibitors.
In March, State Supreme Court Justice Milton Tingling ruled that the rules were invalid a day before they were scheduled to go into effect. On Monday, four appeals court judges listened to arguments from attorneys for the health department, as well as from attorneys for the American Beverage Association, the National Association of Theatre Owners of New York and other groups opposed to the measure.
Also read: NYC Appeals Soda Ban Ruling
The judges did not give any indication about a timetable for a decision, but according to a report in the Associated Press, the city faced tough questions about the logic behind the new rules.
The mayor's administration argued that the restrictions would help reduce obesity and other health issues, but judges questioned if the rules were arbitrary and an example of overreach.
Justice David Friedman wondered if the regulations would open the door for the city to dictate "the number of doughnuts a person could eat, [and] the number of scoops of ice cream."
The Bloomberg administration is arguing that the time to act is now. On Monday, the health department released a report that found that while the overall death rate in the city has declined in recent years, diabetes-related deaths are increasing. Since 1990, the proportion of all New York City deaths related to diabetes nearly doubled, from 6 percent to 10.8 percent in 2011.
A spokesman for the health department did not respond to a request for comment, but a spokesman for the National Association of Theatre Owners of New York expressed confidence that the court would uphold the lower court decision.
"This issue is not about obesity, nor about soda," the spokesman said in a statement to TheWrap. "This is about the proper role of an executive agency, and Justice Tingling warned that permitting the soda ban would eviscerate the separation of powers. We look forward to the appellate division's decision."