The Oscar race entered a crucial stretch on Thanksgiving weekend, bringing some clarity to a strange and uncertain year.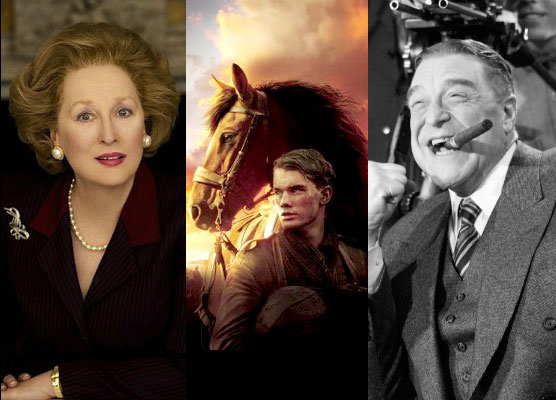 "War Horse" screened, "The Artist" opened and "We Bought a Zoo" sneaked, and a flood of screeners landed in Academy and guild mailboxes in time for holiday viewing. In the past week alone, I caught up with Jason Reitman's "Young Adult," "The Iron Lady" with Meryl Streep, Cameron Crowe's "We Bought a Zoo" and "War Horse."
Many Oscar voters no doubt did some or all of the above as well.
Here are 10 burning questions — and answers — about this year's awards race, as seen from the aftermath of a key weekend.
Is Meryl Streep the slam dunk for "The Iron Lady" that she seemed to be on paper?
Yeah, she pretty much is. I didn't care for the movie (more on that in a minute), but Streep is undeniable as Margaret Thatcher – and if the first images of her in the role made her look like a nomination waiting to happen, the performance certainly delivers. Streep supplies not only the uncanny mimicry that was no doubt inevitable, but also the real sense of a woman for whom intransigence was both calling card and Achilles' Heel.
And it certainly helps that Streep's old-age makeup is brilliantly effective. In "J. Edgar," Leonardo DiCaprio and Armie Hammer never appear to be anything but themselves acting through layers of makeup; in "Iron Lady," Streep absolutely appears to be an 80-year-old woman, and the makeup is essentially in allowing her to disappear into the character.
Is there anything to the movie besides her performance?
For the most part, I don't think so. But I'm not an Academy voter.
I found the film simultaneously underdeveloped and overwrought — it gives Streep's Thatcher her big triumphant moments and milks them for all they're worth, but without much sense of the political landscape other than the simplest broad strokes.
And the framing device – an aging Thatcher fighting dementia and remembering the past while seeing visions her late husband – quickly wears out its welcome as it revisits the same territory again and again.
Also read: And the Next Oscar for Best Picture Will Go to …
Still, I have to add that the AMPAS/guild audience at the screening I attended reacted enthusiastically to the film. Partly, that's because the first name to appear in the end credits belongs to Streep, which was guaranteed to start the applause on a high note. But co-star Olivia Colman and director Phyllida Lloyd received applause too, as did the makeup artists.
In fact, I'd say the applause was more robust (and the crowd bigger) than it was when "War Horse" screened two days later in the same room.
Is "War Horse" the frontrunner, now that voters have started to see it?
As I wrote on Sunday after seeing the film, Steven Spielberg's adaptation of the Michael Morpurgo novel and stage play is indeed an Oscar player, problematic but undeniably moving.
Still, the film is so resolutely old-fashioned as to make last year's "old-fashioned" winner, "The King's Speech," seem positively daring – and as I said yesterday, I don't think it's necessarily going to appeal to the same voters who gave their top honor to "The Departed," "No Country for Old Men," "Slumdog Millionaire" and "The Hurt Locker."
Also read: After a Weekend of 'War Horse' Screenings, Will Voters Say Yea or Neigh?
Another stumbling block is that unlike "The King's Speech," it probably won't get much love from the Academy's largest branch, actors. Its episodic nature limits the chance of most of its actors to make much impact (Frenchman Niels Arestrup being the most memorable), while the performer with the most screen time, 21-year-old Jeremy Irvine, delivers a one-note performance, which seems to be exactly what was asked of him.
"War Horse" has its glorious moments, and it will make lots of people cry and will no doubt appeal to a chunk of the Academy, but I'm not moving it to the top of my Oscar forecasts.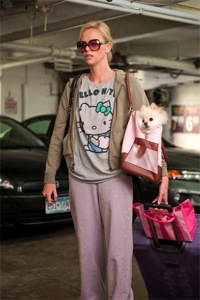 Is "Young Adult" too dark?
In a word, yes. At the beginning of Jason Reitman's first film since "Up in the Air," Charlize Theron's character is self-centered, rude, dismissive of those around her and completely unable to see that pursing her high school sweetheart is a bad idea now that he's happily married and a new father.
By the end of the movie, lots of disquieting things have happened – but Reitman and writer Diablo Cody have absolutely no interest in giving their character the kind of revelation and redemption that audiences have come to expect.
That's certainly one of the virtues of this strong, strange movie. I liked the film for most of its running time, as uncomfortable as it made me – but I loved the ending, and by extension the film, for its refusal to play by the usual rules.
Also read: Early Reactions Lift the Veil on Oscar Hopefuls 'War Horse,' 'Young Adult'
That makes "Young Adult" brave, a little foolhardy, and the furthest thing from an awards-bait movie. The way the Academy counts its nominating ballots can work to reward love-'em-or-hate-'em movies, but this one is a real longshot (which doesn't make it any less great).
So what is the frontrunner, anyway?
Here's an anecdote which may be instructive. Or it may just be random.
I went to the Landmark in West L.A. to see the sneak preview of "We Bought a Zoo" on Saturday night. Afterward, while we waited in a long line at the men's room, the guy in front of me turned around and said, "Wasn't that movie amazing?"
"'We Bought a Zoo?'" I said.
"No," he said. "'The Artist!' I want to see it again right away!"
And listening to other conversations in the lobby, I realized that while the buzz was strong for "We Bought a Zoo," it was crazy for "The Artist." That film, I suspect, has become a frontrunner-by-default, in a year that remains very unsettled.
And the Weinstein Co. has certainly seized on that buzz, with an unrelenting in its campaign for the film. The strategy, which includes a high-profile screening with Charlie Chaplin's granddaughters and a flurry of interviews by company head Harvey Weinstein, is dramatically different than the route TWC took last year with "The King's Speech."
Also read: This Year's Oscar Season: Too Many Cooks in the Kitchen
Back then, the company laid back and let "The Social Network" momentum burn itself out, secure in the knowledge that guild members and Oscar voters would go for "The King's Speech" when it counted. This time, by contrast, they're mounting a full-court press to position "The Artist" at the head of the pack.
It certainly doesn't feel like a secure frontrunner, though. I've always wondered if in the long run the film won't feel too slight to win – and one Academy member, after seeing it at the AMPAS theater, said, "I just can't believe the Academy will give a shit about a whiny actor down on his luck."
But now I'm starting to believe that yeah, they just might.
Speaking of "We Bought a Zoo" – is it an Oscar movie, or not?
I think not. The film is charming and fun, with wonderfully low-key performances from the likes of Matt Damon and Scarlett Johansson, an adorable kid in Maggie Elizabeth Jones, and writer-director Cameron Crowe's signature heart and smarts.
The film played well at the Landmark on Saturday and drew generally favorable reviews from the writers who bought tickets, but it doesn't feel as Oscar-friendly as, say, Crowe's "Almost Famous" and "Jerry Maguire." It may be in play in some areas (music is always a Crowe standout, with this time around the score and original song coming from Sigur Rós'sJonsi), but it'll probably have to settle for being a crowd-pleaser.
So what about that crowd-pleasing movie that has a 98 percent rating at Rotten Tomatoes? Does "The Muppets" have a shot?
You'd think so, considering that its rating is one point higher than "The Artist" and "Hugo," three points higher than "Moneyball" and seven points higher than "The Descendants." It's Certified Fresh by the Broadcast Film Critics Assn., it made lots of money over the weekend, and it revived a franchise that hadn't had a theatrical film in a dozen years.
And no, it's probably not really an Oscar movie, either – though something's wrong if some of the songs don't get serious consideration from the Academy's Music Branch.
I mean, the AMPAS procedure in the Best Original Song category favors songs that are performed onscreen, and for my money "Muppet or Man?" stands with Lars von Trier's employment of the "Tristan und Isolde" Act I prelude in "Melancholia" as the greatest use of music in a film this year. (Plus, Richard Wagner's ditty isn't funny and isn't eligible.)
But "The Muppets" will no doubt find it hard to escape the kids' movie ghetto in the eyes of Oscar voters, even though it's awfully satisfying for adults too. (If "Hugo" escapes that ghetto, you can bet the Martin Scorsese name is responsible.)
Also read: Disney's 'Muppets': The Raciest Marketing Campaign Ever for a PG Film (Video)
"The Muppets" does, however, have one arena in which it ought to be a real contender: the Golden Globes' Best Comedy or Musical Film category.
Hey, Globes voters: I know we don't often see eye-to-eye, but you already did the right thing this year when you told the makers of "The Help" that their movie was not a comedy, even though they tried to submit it in that category.
Now do the right thing one more time, and recognize a true musical comedy that absolutely belongs on your slate.
Will you do it if Jason Segel and Amy Adams promise to bring Kermit and Miss Piggy to the Globes?
What's left to discover?
Left to screen are two crucial films, David Fincher's "The Girl With the Dragon Tattoo" and Stephen Daldry's "Extremely Loud and Incredibly Close."
"Dragon Tattoo" will screen on Monday for the first two groups to vote on their year-end awards, the New York Film Critics Circle and the National Board of Review; additional screenings are expected to be announced momentarily for other groups.
Sony has also scheduled AMPAS and guild screenings for the film beginning on Dec. 2 in New York and Dec. 3 in Los Angeles and San Francisco – though for now, the studio is giving priority to AMPAS, DGA and SAG nominating committee members, and not accepting RSVPs from anybody else.
"Extremely Loud" is the one major film that will not screen for the NYFCC or the NBR before their vote, but it is expected to follow within about a week.
What effect will the critics have this year?
For the last two years, virtually all the critics groups have thrown their weight behind a single film. Both times, that film became one of the two top contenders for the Best Picture Oscar: Two years ago the critics' choice, "The Hurt Locker," won the top prize over "Avatar," while last year the consensus favorite, "The Social Network," lost to "The King's Speech."
This year, the critics' verdicts will begin coming in on Tuesday, when the New York Film Critics Circle announces its awards, followed shortly by the National Board of Review.
But this year, I have a hard time believing that all the groups will agree on one film; instead, I expect the awards to be divided between a group of films that includes Terrence Malick's "The Tree of Life," Alexander Payne's "The Descendants," maybe Steve McQueen's "Shame" for an adventurous group or two, perhaps even "War Horse" for traditionalists like the NBR.
It's possible that the critics will unite over a single film, "The Tree of Life" or "The Descendants" being the likeliest beneficiaries. I think they did so last year partly because they saw what had happened with "The Hurt Locker" in '09 and thought they could anoint another Best Picture winner.
But I don't think that's what happened; instead, I think the critical unanimity over "Hurt Locker" merely pushed it to the top of Academy voters' screener piles, and forced them to focus on that film rather than, say, "Precious" or "Up in the Air." The critics made "Hurt Locker" a must-see for Oscar voters – who, once they saw it, recognized its artistry and impact.
By contrast, "The Social Network" was already a must-see for voters, who didn't need the critics telling them that they had to watch the new David Fincher film. They already knew that – and so the drumbeat of unanimity became less about bringing the film to their attention, and more about trying to push an opinion down voters' throats.
I don't see any likely contenders this year that need those critics' awards the way "The Hurt Locker" did. So I don't see the groups having much impact on the results.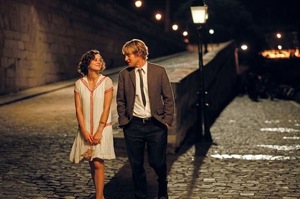 In a year full of dark movies, why is this conversation mostly about happy ones?
No question, there's a gulf this year between the movies that got much of the attention all year and the ones that are being talked up in the Oscar race.
At the top of many Top 10 lists, no doubt, will be the likes of "Melancholia," "Shame," "Take Shelter," "Martha Marcy May Marlene" – dark movies, and in the case of "Melancholia" and "Take Shelter," literally apocalyptic ones.
Also read: How 'The Help' or 'Midnight in Paris' Could Win Best Picture
Currents of dread, and the sense that something is horribly amiss, ran through many of the year's best films. But for the most part, those aren't the ones that are getting Oscar buzz; instead, the Academy is presumed to be more receptive to the cheerier likes of "The Artist" (never mind that it includes a suicide attempt), "War Horse" (war, but with a rosy ending) and "Hugo."
Certainly, there's time for darker visions to take hold, as they did with the string of pre-"King's Speech" Best Picture winners. But for now, as the screeners pile up on Academy members' desks and screening invitations flood in, the uplift has the momentum.
And my own experience over the weekend made me wonder if my experience wasn't typical. In recent days, the screeners came in fast and furious: "The Descendants," "The Ides of March," "Contagion," "Margin Call," "Coriolanus," "We Need to Talk About Kevin," "Warrior," "Drive" ….
The day after Thanksgiving, though, my wife and I decided to watch a movie with our sister-in-law, who was staying with us. We looked through the stack of screeners, and quickly the priority became to find something light and fun.
One by one, most of the recent arrivals were dismissed, until we ended up with "Midnight in Paris" – a choice, and a movie, that went down easy on a holiday weekend.
I have to wonder if more than a few voting households went through something similar.