Looking to bolster its primetime lineup around centerpiece Ketih Olbermann, Current TV has hired Shelley Lews as executive vice president of programming.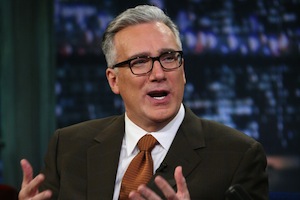 Lewis, who was co-creator of Air America Radio, joins Current after a stint as executive producer of PBS' weekly news magazine "Need to Know." She will begin Sept. 19 and report to Current's President, David Bohrman, the network announced on Thursday.
Bohrman was brought on board in August as part of restructuring at the network. Co-founder Joel Hyatt reclaimed his post as CEO from departed head Mark Rosenthal while Bohrman came in under Hyatt.
Both Hyatt and Bohrman have stressed that Olbermann's "Countdown" is just the first part of a new emphasis on news analysis and commentary with a specifically political bent.
Lewis will oversee all programming, but her initial focus is on primetime in an effort to boost the network's small but growing viewership.
"She is a great idea person and team leader and has the perfect combination of relationships, experience and entrepreneurial drive to help us establish Current as a new kind of multi-screen news experience for a new kind of news viewer," Bohrman said in a statement.
Like Bohrman, Lewis brings experience from CNN, where she launched "Greenfield at Large" and served as executive producer of "American Morning" with Paula Zahn.