Diane Keaton and Eugene Levy will voice the parents of the dim-witted fish Dory in Disney/Pixar's "Finding Nemo" sequel "Finding Dory," the studio announced Friday at its D23 Expo in Anaheim.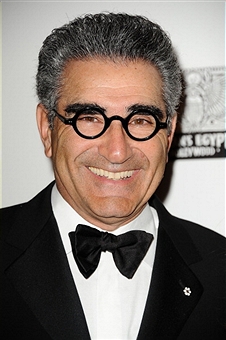 Ty Burrell will play a beluga whale in the 2015 animated feature, which brings back "Nemo" voice actors Albert Brooks and Ellen DeGeneres.
Also read: D23 Expo: 'Raising Hope' Star Lucas Neff Voicing Lead in Disney/Pixar's 'The Good Dinosaur'
The first film, released in 2003, remains one of the most successful and beloved animated movies of all-time. It grossed $922 million at the global box office and won the Academy Award for Best Animated Feature.
DeGeneres lobbied Pixar to make a second film, and Pixar announced in April it would make a sequel.
Pixar chief John Lasseter told the crowd on Friday that the studio has begun production on the film, and introduced director Andrew Stanton. After disclosing the addition of Levy, Burrell and Keaton, he said they needed to keep the rest a secret but assured fans that Bill Hader, who had already taken the stage three times, would not be voicing a character.
Hader promptly appeared as a sea cucumber, and lobbied for a role.