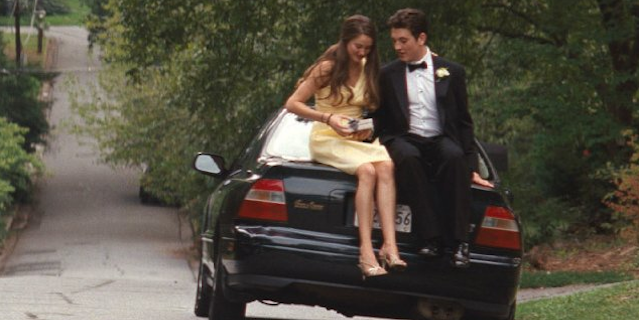 "The Spectacular Now," an upcoming coming-of-age drama starring Shailene Woodley and Miles Teller, has inspired the Landmark Theater chain and other partners to screen a series of classic youth comedies across the country.
Richard Linklater's "Dazed and Confused," John Hughes' "Breakfast Club" and Cameron Crowe's "Almost Famous" and "Say Anything" will return to the big screen every Tuesday in July leading up to the Aug. 2 release of "Spectacular Now."
See video: Shailene Woodley Is the Perfect Girl Next Door in 'The Spectacular Now' Trailer
Screenwriters Michael Weber and Scott Neustadter will provide a video introduction at the beginning of each screening, at which audience members will also receive a ticket for a screening of the Sundance hit in their market.
See the screening locations and schedule, below:
FILMS & SCHEDULE:
Tuesday, July 9 — "Say Anything"
Tuesday, July 16 — "Dazed and Confused"
Tuesday, July 23 — "Almost Famous"
Tuesday, July 30 — "Breakfast Club"
CITIES & THEATERS:
New York — Landmark Sunshine
Los Angeles — Los Feliz
Dallas — Angelika Dallas
Boston — Kendall Square Cinema
DC — E Street Cinema
Philadelphia — Ritz Five
Chicago — Century Centre Cinema
Minneapolis — Lagoon Cinema
Seattle — Harvard Exit Theatre