In the days after Sept. 11, 2001, as we watched the footage of the planes flying into the World Trade Center over and over again, many noted how much the whole spectacle looked like a movie. It was the dastardly plot of a James Bond villain who wasn't stopped by 007. It resembled something from the Michael Bay/Jerry Bruckheimer playbook.
There were immediate predictions, of course, that old-school action movies with elaborate explosions would somehow have no place in a post-9/11 world, but that's what they said about irony and celebrity gossip, too. Like every other facet of American society, the movie business was shaken, but it went on.
Nonetheless, in a number of ways, the repercussions of 9/11 itself continue to reverberate through the movies. And while the horrific events of that day don't often take center stage on the big screen — with a few notable exceptions — the tragedy of that Tuesday morning, and the ongoing aftershocks it left within our culture, linger on in both our collective memory and at our multiplexes.
SEPTEMBER 11
This ambitious international compilation film featured 11 shorts from directors around the world — including Sean Penn, Mira Nair, Ken Loach and Alejandro González Iñárritu, alongside filmmakers from Africa, the Middle East, and Asia — looking at the events of that titular day and how they affected people on various parts of the globe.
Each segment lasts 11 minutes, nine seconds, and one frame.
As with all omnibus films, some segments are better than others, but this 2002 movie tackled an expansive subject while it was still a very raw wound.

Other Top 10s: Springsteen to Alan Jackson – Top 10 Tunes
And: Halberstam to Graphic Novels – Top 10 Books
One of Adam Sandler's rare dramatic roles (and arguably his best work to date) has him portraying Charlie, a heartbroken man whose life was devastated when he lost his wife and daughters on 9/11.
Charlie winds up reuniting with his old college roommate Alan (Don Cheadle), and while Charlie is obviously a wreck, Alan's life is subtly rudderless in its own way, and rekindling their friendship winds up helping both men.
See all TheWrap's 9/11 Coverage Here
Quintessential New York City filmmaker Spike Lee's brilliant 2006 heist film doesn't directly incorporate the Sept. 11 attacks into the plot.
But it very much takes place in a post–9/11 Manhattan, from the police harassment of a turban-wearing Sikh to its examinations how sins of the past (in this case, a wealthy banker with ties to the Nazis) can come roaring back decades later.
Five years after 9/11, director Paul Greengrass took us onboard the plane that crashed outside of Shanksville, Penn., when the passengers overcame the hijackers who had intended to hit a major target in Washington, D.C.
Using the same jittery-cam, you-are-there documentary style that he had previously brought to "Bloody Sunday" (about a 1972 shooting incident in Northern Ireland) and would later implement in the "Bourne" series, Greengrass brought the event to terrifying life.
Also read: 'Rescue Me': a Crass, Brutal and Accurate Record of 9/11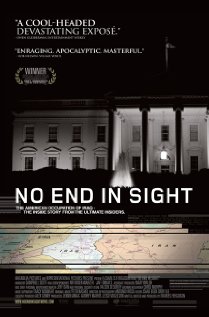 NO END IN SIGHT
George Bush was still in office when this 2007 documentary bluntly and methodically eviscerated the run-up to the invasion of Iraq.
It's a powerful portrait of hubris, poor planning, and an agenda-driven foreign policy that took the President's obsession with Saddam Hussein and tacked it onto the events of 9/11 even though the Iraqi dictator was in no way involved.
If you're looking for a succinct version of how the government pissed away any international goodwill that the tragic events of September 11 engendered, this is it.
MAN ON WIRE
The destruction of the World Trade Center is never explicitly mentioned in this Oscar-winning 2008 documentary, but the absence of those iconic buildings is nonetheless felt throughout.
Director James Marsh uses a mix of new interviews, vintage footage, and recreations to recount how Philippe Petit managed to tight-rope walk between the Twin Towers in 1974, and the elaborate measures that Petit took to pull off this extraordinary feat are the stuff of a nail-biting heist movie.
Released around the same time as "United 93," Oliver Stone's movie takes a ground's-eye view of the day's events, through the eyes of two Port Authority police officers (Nicolas Cage and Michael Peña, playing two real people) who wind up getting caught in the rubble as the towers collapse.
Tamping down his usual fervor for political troublemaking, Stone focuses on real-life heroics and the impact that earth-shattering events can have on everyday folks.
WTC VIEW
What happens when photographer Eric (Michael Urie of "Ugly Betty") places an ad on Sept. 10, 2001, looking for a roommate for his apartment that offers a stunning view of the World Trade Center?
In this drama from writer-director Brian Sloan, a parade of New York's walking wounded — including a political insider, an NYU student, a construction worker, and a Wall Street trader — come to check the place out after 9/11 and manifest different stages of the grieving process.
WITH YOU
Currently making the film festival rounds, this moving documentary explores the life of Mark Bingham, the gay entrepreneur and rugby player considered by many (including John McCain) to be one of the heroes of Flight 93.
As with "Man on Wire," the specter of 9/11 hangs over the entire story even when it's not being directly addressed, and the result is a powerful and poignant story about one young man's self-discovery and how precious and fleeting life itself can be.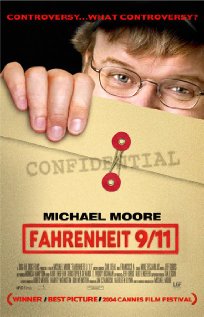 FAHRENHEIT 9/11
The highest-grossing documentary of all time peeks behind the curtains of the Bush White House, examining the relationships between the Bushes, the bin Ladens, and the Saudi royal family.
Michael Moore applies his razzle-dazzle style of documentary filmmaking to the passage of the Patriot Act (he drives through Washington, D.C. reading the legislation aloud through the loudspeaker of an ice cream truck) and the financial opportunities for corporations in post-invasion Iraq, among other issues that cropped up in the wake of the catastrophe.