Former "Desperate Housewives" star Nicollette Sheridan was dealt a blow in her ongoing legal battle against her former employers, Touchstone Pictures, after the California Supreme Court denied the actress' petition for an appeal.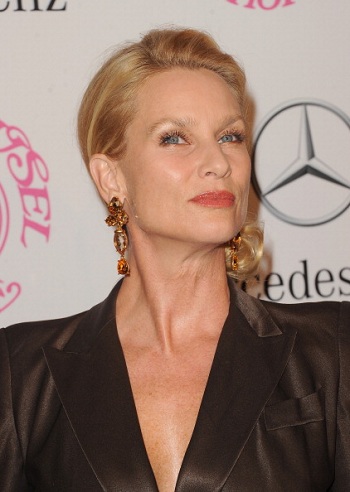 The brief decision did not offer a reason for the denial of the appeal, which sought to re-introduce Sheridan's wrongful-termination claim.
Also read: "Housewives" Trial: Marc Cherry Slams Nicollette Sheridan's "Hugely Rude" Behavior
Sheridan initially filed a $20 million lawsuit in 2010 against Touchstone and ABC, the network that aired "Housewives," claiming that she had been fired after complaining that series creator Marc Cherry had slapped her during a dispute.
Cherry maintained that he had merely been giving her stage direction, and that the decision to kill off her character, Edie Britt, was made months before the incident.
Also read: Nicollette Sheridan's "Desperate Housewives" Trial: Court Shoots Down Wrongful Termination Claim
Following Friday's decision, Sheridan still has the option to pursue her claim under California Labor Code 6310 (b), which protects employees from being terminated or threatened with termination if they make a complaint about workplace safety.
Adam Levin, who represents Touchstone, had no comment for TheWrap. Sheridan's attorney has not yet responded to a request for comment.
Cherry also was named in the suit, with Sheridan leveling a battery claim against him, but that charge was tossed out by Judge Elizabeth Allen White of Los Angeles County Superior Court.
The initial case ended in a mistrial in March 2012, and judges from the Second District Court of Appeals shot down her wrongful termination claim in August.
"Sheridan cannot pursue a cause of action for wrongful termination in violation of public policy because, contrary to what she claims, she was not fired, discharged or terminated. Instead, Touchstone chose only not to exercise its option to renew her contract for the next season," the appeals-court panel determined in August.
Also read: "Desperate Housewives" Co-Star: I Wasn't Shocked by Death of Nicollette Sheridan's Character
A retrial of the case had been scheduled to begin on Sept. 10, but White vacated that date, citing "puzzling" language in the appeals court's decision to prevent Sheridan's legal team from pursuing its wrongful termination claim.
Sheridan has suffered a number of setbacks in her case. In May 2011, White shot down the sexual-harassment portion of the actress' claim.
Pamela Chelin contributed to this report.