The Directors Guild of America has ratified a new contract with the Association of Independent Commercial Producers, the union announced Tuesday.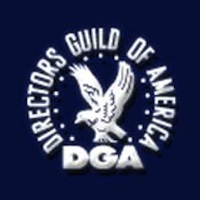 The three-year agreement includes wage increases each year, including a 15.8 percent increase for 2nd 2nd assistant directors in the first year of the contract.
It also includes increased contributions to the DGA health plan, limits on non-disclosure agreements, an extension of canceled call provisions to cover 2nd assistant directors and the establishment of working committees.
Additionally, it increases low-budget thresholds to $300,000 from $250,000.
The DGA's national board of directors unanimously approved the contract during its Oct. 15 meeting. Members received ratification materials soon after.
The contact takes effect Dec. 1 and runs through Nov. 30, 2014.
"We entered into negotiations with the goal of protecting the excellent health benefits enjoyed by our members, retirees and their families, and obtaining the best possible deal for our members in light of the continued difficult economic environment confronting the advertising industry," DGA president Taylor Hackford said in a written statement.