HBO has struck a talent-holding deal with "Manhattan" star Diane Keaton with an eye toward coming up with new projects for the actress, HBO confirmed to TheWrap.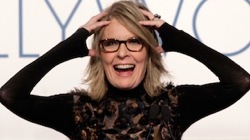 Keaton most recently starred in the pilot "Tilda" for the network, in which she played fictional Hollywood journalist Tilda Watski. The pilot, which was directed by Bill Condon and co-starred Ellen Page, wasn't picked up for a series.
Keaton's upcoming film projects include the currently filming comedy "The Wedding," about a divorced couple that pretends to still be married for an upcoming family wedding. That film co-stars Robert De Niro and Katherine Heigl.