Dick Wolf is about to find himself in very familiar territory — the courtroom.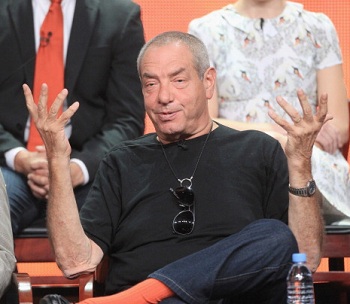 "Law & Order" maestro Wolf is adapting the British series "Injustice" for NBC, which has given the project a script order.
Also read: NBC Orders Dick Wolf's "Chicago Fire" to Series, Renews "Law & Order: SVU"
The project is described as an "intricate legal drama about a devoted criminal defense attorney with a very dark past buried deep in his psyche and his heart, who juggles his complicated family situation with his complicated family situation." Also afflicting the lawyer: His mixed feelings over representing heinous criminals.
The original British series, which runs on ITV1, stars James Purefoy as barrister William Travers.
Also read: USA Network Developing Kelsey Grammer Comedy, Dick Wolf Drama
Wolf will executive-produce the project, along with Danielle Gelber and Peter Jankowski of Wolf Films. "Friday Night Lights" and "Parenthood" co-executive producer David Hudgins will write the script, as well as executive produce.
Wolf's "Chicago Fire," a drama that follows the men and women of the Chicago Fire Department, premieres on NBC Oct 10. Also in the works for Wolf: A currently untitled drama that will focus on an insurance investigator who gets divorced and marries a man, which is in development at USA Network.