Digital magazine sales more than doubled in the last six months of 2012 compared to the previous year, according to a new report from the Alliance for Audited Media.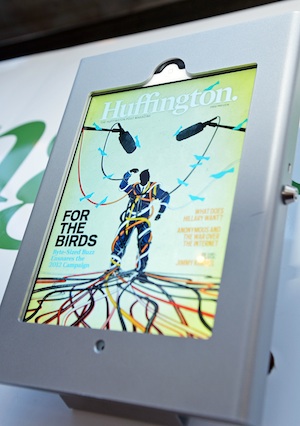 Data from 402 magazines showed that 7.9 million digital copies were sold in the second half of last year, up from the 3.2 million sold at the same point in 2011.
At the head of the pack is Game Informer, the GameStop-published monthly, with 2.3 million digital copies sold. Trailing far behind in second place is Maxim with 259,529, followed by Cosmo at 254,751 and National Geographic at 160,077. At the bottom of the list is Vanity Fair, with 53,735.
Also read: Condé Nast 'Opens Its Kimono,' Promises to Share Tablet Reader Data With Advertisers
But don't pop the champagne just yet.
Total magazine circulation, counting both print and digital copies, slumped by .03 percent, while single-issue sales dropped by eight percent.