Director Rian Johnson has been hit with a breach of contract and fiduciary duty lawsuit from his former agent, who claims he deserves 10 percent of the director's "Star Wars" earnings.
Agent Brian Dreyfuss' lawsuit states that he helped arrange a meeting between Lucasfilm President Kathleen Kennedy and Johnson in 2012 but that the director told him he wasn't interested in pursuing the company's projects, the Associated Press reported.
The complaint, filed Friday in Los Angeles County Superior Court, states Dreyfuss was fired in March 2014, around a year before Johnson confirmed he will direct the eighth film in the "Star Wars" franchise.
---
Also Read: 'Star Wars: Episode VIII' Adds Laura Dern to Cast, Disney Confirms Benicio Del Toro (Video)
---
It does not state how much he is seeking, but it states he is entitled to Johnson's earnings from other projects, including "Looper."
Producer Ram Bergman is also named as a defendant in the lawsuit, in which Dreyfuss claims Bergman "orchestrated much of Johnson's business life."
A representative for Johnson did not immediately respond to TheWrap's request for comment.
"Star Wars: Episode VIII" movie is due to be released in December 2017, and production started last month.
Disney has confirmed the casting of Laura Dern and Benicio Del Toro, which TheWrap previously reported way back in August. It sounded back then like Del Toro would be playing the film's villain.
Newcomer Kelly Marie Tran is set to join the galaxy, which will also be inhabited by returning actors Mark Hamill,Carrie Fisher, Adam Driver, Daisy Ridley, John Boyega, Oscar Isaac, Lupita Nyong'o, Domhnall Gleeson,Anthony Daniels, Gwendoline Christie, and Andy Serkis.
'Star Wars: The Force Awakens' Storms Hollywood for Epic World Premiere (Photos)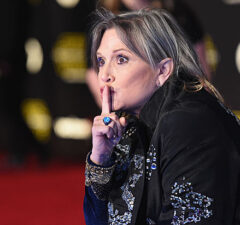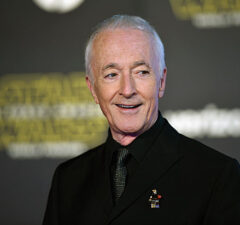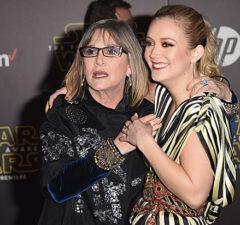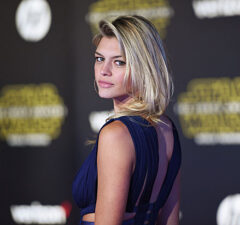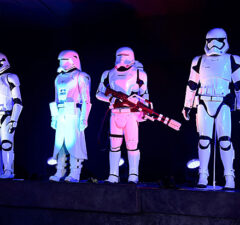 (Tap photo and swipe to view gallery)