Jimmy Ellis, the lead singer of the hit "Disco Inferno" from '70s R&B/funk group The Trammps, died Thursday in Rock Hill, South Carolina. He was 74.
Ellis's daughter, Erika Stinson, told the New York Times the singer died from complications from Alzheimer's disease.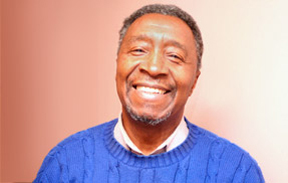 Ellis and The Trammps were a Philadelphia-based group, formed in the early 1970s. The group's biggest hit, "Disco Inferno," reached number 11 on the Billboard pop chart in 1977, after being featured in the John Travolta hit "Saturday Night Fever."
Also read: Notable Celebrity Deaths of 2012
The song was included on the movie's bestselling soundtrack, and The Trammps received a Grammy Award when the soundtrack won Album of the Year honors in 1979.
Ellis was born James Thomas Ellis II on Nov. 15, 1937 in Rock Hill. He also performed with groups like the Volcanoes and the Exceptions, but toured with The Trammps until 2010.
As for the extra "m" in the group's name, Trammps keyboard player and manager Edward Cermanski told the Times it sparked from the band's days singing on street corners.
"The police called them tramps, so they said they wanted to be high-class tramps, with two 'm's in the name," Cermanski said.
Ellis is survived by his wife and daughter, a son, three brothers, a sister, eight grandchildren and two great-grandchildren.
Watch "Disco Inferno":