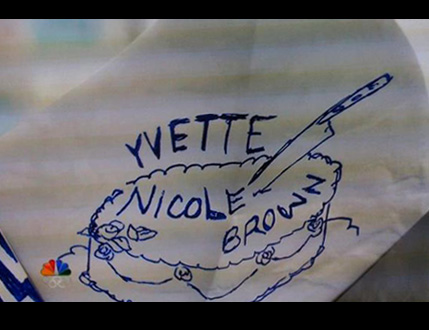 An eagle-eyed viewer spotted this during the second episode's opening credits for NBC's "Community."
Actress Yvette Nicole Brown is one of the players in the new Joel McHale-led ensemble comedy. And, according to a commenter on Movieline, the show makes reference to her character baking.
Still, awkward.
I e-mailed a spokesperson for NBC about this. They declined comment.
The season premiere of "Community" drew 4.958 million viewers, while last week's episode drew 5.39 million, which was more that night's Jay Leno broadcast, which had 5.126 million.