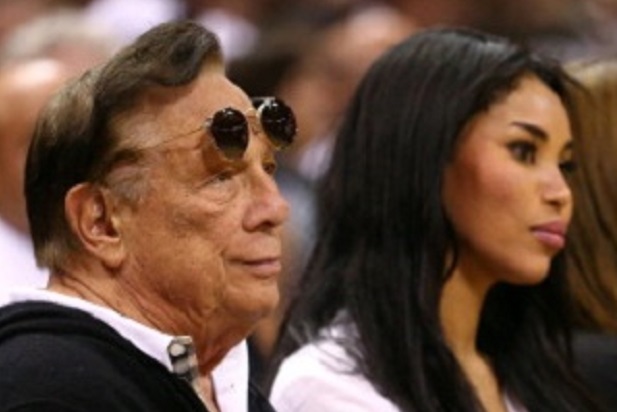 Disgraced Los Angeles Clippers owner Donald Sterling has finally broken his silence over the racism controversy dominating headlines this week.
"I wish I had just paid her off," Sterling told DuJour Magazine, referring to V. Stiviano, the woman speaking with him on the leaked recording.
Sterling also told DuJour Media Group founder Jason Binn that he's limiting himself to interviews with Barbara Walters and the NBA.
Also read: Donald Sterling Is a Victim, Leaked Racist Rant Tape Is Like Revenge Porn, Says First Amendment Attorney
An audio tape of Sterling making racist comments broke on Saturday; since then, he's been silent. Seemingly everyone else in the world has not. On Tuesday, NBA Commissioner Adam Silver banned Sterling from the league for life, fined him $2.5 million and recommended fellow owners vote to make him sell the team.
There is some dispute over Stiviano's role in Sterling's life: she was either his girlfriend, or his appointed archivist — depending upon which side you ask. Either way, she's the person Sterling scolded for posting Instagram photos of her socializing with black people. He also implored Stiviano to not bring African-American guests to his games.
Also read: Banned Clippers Owner Donald Sterling Has Cancer
Read the complete story at the DuJour website.