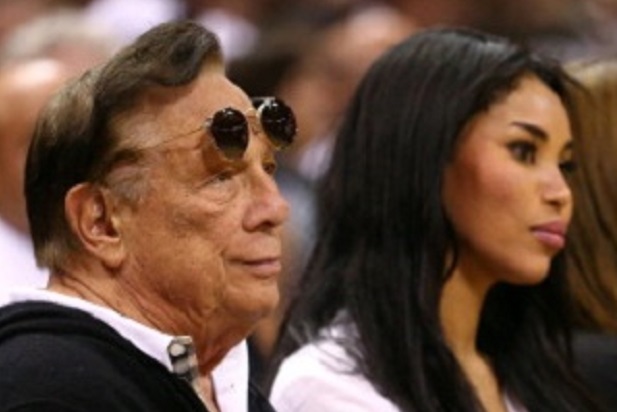 Don't blame Donald Sterling for the profoundly racist things that came out of his mouth — he was just trying to get laid.
So sayeth the 80-year-old disgraced businessman and LA Clippers owner, who was banned from the NBA (and condemned by everyone in the United States, including President Obama) for comments he made to his assistant (and maybe mistress) V. Stiviano. The remarks, which included his requesting that she not show up in Instagram photos with black people or bring them to his basketball games, were leaked to TMZ late last month.
Also read: Donald Sterling Breaks Silence: 'I Wish I Had Just Paid Her Off'
Sterling is promising to fight the NBA's forthcoming effort to force him to sell his team, and part of that defense seems to be creating and then anonymously leaking conversations in which he tells his side of the story — though his justifications may not do him any favors.
"I'm talking to a girl. I'm trying to have sex with her," Sterling explained in a tape "obtained" by Radar Online. "I'm trying to play with her. If you were trying to have sex with a girl and you're talking to her privately and you don't think anybody's there, you may say anything in the world!"
Also read: LA Clippers, Golden State Warriors Applaud Donald Sterling NBA Ban
As a reminder, Stiviano is half-black and half-Mexican, so Sterling's strategy of denigrating her ethnicity may be just a little too much on the flirtatiously-tease-her-into-submission side.
"The girl is black," Sterling continued, at least showing awareness of his surroundings. "I like her. I'm jealous that she's with other black guys. I want her. So what the hell. Can't I in private tell her, 'I don't want you to be with anybody?'"
The answer, despite Sterling's efforts, seems to be no.