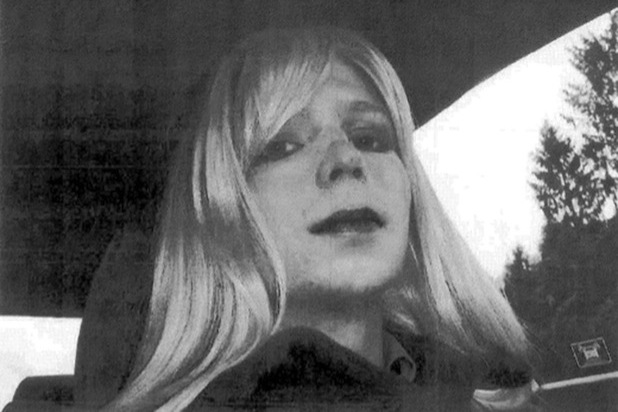 President Donald Trump took to Twitter on Thursday morning to slam "ungrateful TRAITOR" Chelsea Manning, who had her sentence commuted by Barack Obama last week in his final days in the White House.
Curiously enough, while Trump said Manning "should never have been released from prison he also seemed to defend his predecessor. He noted that the former intelligence analyst convicted of leaking sensitive documents to WikiLeaks "is now calling President Obama a weak leader."
On Wednesday, The Guardian published an op-ed by Manning that argued that Obama had "few permanent accomplishments."
Ungrateful TRAITOR Chelsea Manning, who should never have been released from prison, is now calling President Obama a weak leader. Terrible!

— Donald J. Trump (@realDonaldTrump) January 26, 2017
Also Read: President Obama Commutes Chelsea Manning's Sentence
"Throughout his two terms in office, these types of contradictions would persist. Optimism and hope would be met with backlash and hate. He faced unparalleled resistance from his opponents, many of whom wanted him to fail," Manning wrote of Obama.
Earlier this month, Obama commuted the sentence of the WikiLeaks document leaker. Manning was one of 273 inmates who received pardons or commutations from Obama as part of the tradition of outgoing U.S. presidents reducing or lifting sentences during their final days in office. Manning is scheduled to be released from Fort Leavenworth in Kansas on May 17.
In 2010, Manning, then an intelligence analyst for the U.S. Army by the name of Bradley Manning, leaked an enormous batch of classified documents to Julian Assange and WikiLeaks that exposed major military and diplomatic activities being conducted by the U.S. government. Among these was a video of a 2007 airstrike by U.S. forces in Baghdad that killed several civilians and two Reuters journalists.
Also Read: 6 Journalists Charged With Felony Rioting in Wake of Anti-Trump Protests During Inauguration
Manning was arrested three months after WikiLeaks' first post of the leaked documents and has been in military prison ever since. In 2013, Manning was sentenced to 35 years in prison, the harshest sentence ever handed down for a leak conviction.
Manning's time in prison made headlines as reports emerged that she had been mistreated behind bars. Before her trial, Manning claimed she had been poorly treated by the guards at Marine Base Quantico, who berated her and forced her to sleep without clothing. In 2016, she twice attempted suicide.
Following her conviction, Manning revealed that she was transgender and changed her name from Bradley to Chelsea. She requested a transfer from Fort Leavenworth to a civilian prison, where she could begin her transition. While her transfer was denied, the Army did agree to her request to gender reassignment surgery in 2016, an operation that will now be performed after release.